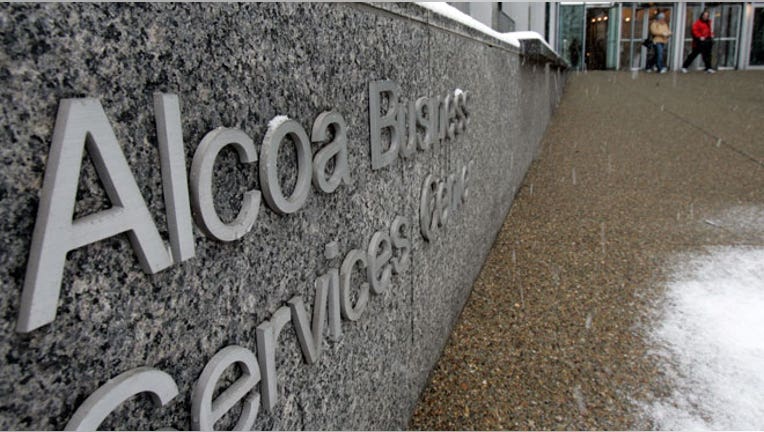 Alcoa Inc (NYSE:AA) earned a profit in the first quarter after a year-earlier loss, reflecting its ongoing shift from traditional smelting and refining to value-added businesses such as automotive and aerospace, the aluminum producer said on Wednesday.
The company also reaffirmed its forecasts for 2015 for its major markets.
The company's earnings, excluding restructuring costs, beat market expectations but its revenue lagged analysts' estimates, sending Alcoa shares down more than 3 percent in after-market trading.
Alcoa Chief Executive Klaus Kleinfeld said in a telephone interview that all of Alcoa's growth over the previous year came from its new businesses, as it has shut down or curtailed a large portion of its traditional bread-and-butter aluminum smelting and refining business.
"This shows that our strong operational transformation is fully on track ... we are growing as planned," Kleinfeld said. "We have more work to do."
The New York-based company has been shifting away from its traditional, more costly smelting operations in pursuit of more value-added products for the automotive and aerospace industries. Last month the company announced a strategic review of 14 percent of its global smelting capacity and 16 percent of its global refining capacity.
Just last week Alcoa said it was curtailing the remaining smelting capacity at a facility in Brazil as part of that process.
The company has made several recent acquisitions to increase its focus on aerospace products. In March Alcoa announced it had agreed to buy RTI International Metals Inc for $1.3 billion. RTI is a titanium supplier whose customers include Boeing Co.
Alcoa said it excepts global aerospace sales growth of 9 percent to 10 percent in 2015 and worldwide automotive production to rise between 2 percent to 4 percent.
The company posted first-quarter net income of $195 million, or 14 cents per share, compared with a loss of $178 million, or 16 cents per share, a year earlier.
Excluding restructuring costs, Alcoa earned $363 million, or 28 cents a share. Wall Street analysts had expected 26 cents, according to Reuters I/B/E/S.
Alcoa reported revenue of $5.82 billion, up nearly 7 percent from $5.45 billion a year earlier but short of the $5.94 billion expected by analysts.
In post-market trading, Alcoa shares were down more than 3 percent at $13.21.
(Reporting By Nick Carey; Editing by Steve Orlofsky)