Alabama-Clemson Tickets Surge Before Title Game Grudge Match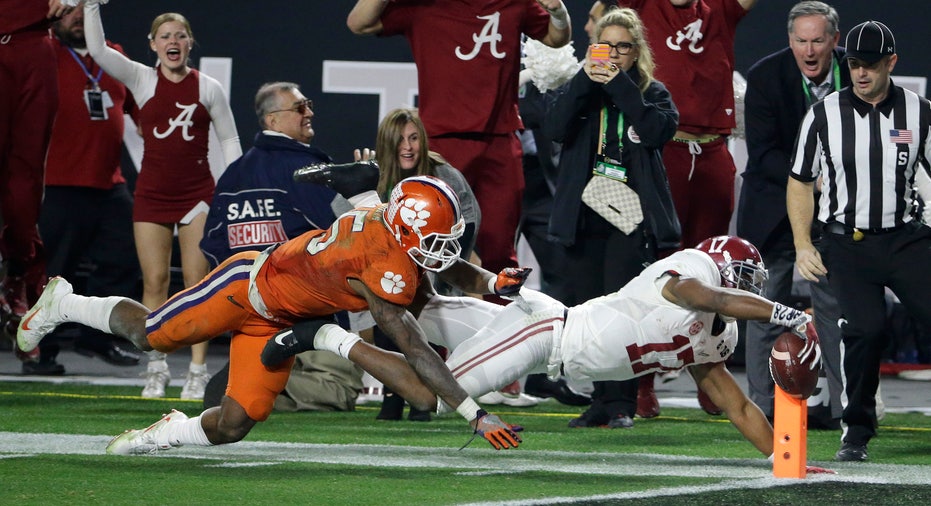 A familiar matchup in the 2017 College Football Playoff National Championship hasn't dissuaded football fans on the ticket resale market.
Tickets to the Jan. 9 contest between the Alabama Crimson Tide and the Clemson Tigers – a rematch of last year's game – are fetching the highest prices seen on the secondary market since college football's postseason switched to its current format in 2015. The average resale price of $1,147 for a seat at this year's game nearly doubles that of last year's championship, where tickets sold for an average of $607, according to SeatGeek.
Like most sporting events, ticket prices plummeted last year as game day approached and vendors tried to get rid of their stock. But with this year's venue, Raymond James Stadium in Tampa, Florida, located relatively close to both Alabama and Clemson, the last-minute plunge shouldn't be as dramatic, according to SeatGeek analyst Chris Leyden.
"On the day of the game last year you could find tickets for less than $100. I don't think there is any chance we see prices drop that much this year with the schools so much closer to the game," Leyden told FOXBusiness.com.
While this year's ticket price is a high-water mark for the College Football Playoff era, they're relatively in line with the cost of national championship games for the now-retired "Bowl Championship Series," or BCS. The 2012 battle between longtime rivals Louisiana State and Alabama cost a whopping average of $1,739. Tickets to the final BCS title game in 2014, which featured Florida State and Auburn, sold for an average of $1,005.
At present, Clemson loyalists appear to be outpacing Crimson Tide fans in terms of demand. Of tickets sold on SeatGeek so far, 45% were purchased in North or South Carolina, close to the Tigers' campus.
The Crimson Tide, led by star quarterback Jalen Hurts and head coach Nick Saban, are pursuing their second-straight national title. Alabama defeated Clemson 45-40 in last year's finale.