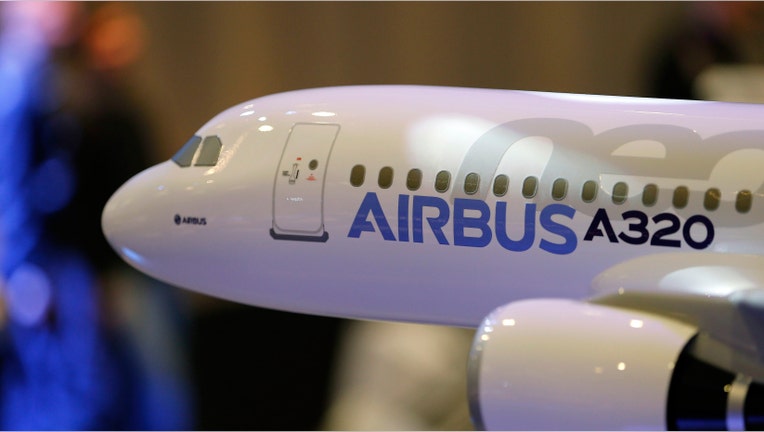 Airbus Group posted better than expected first-quarter earnings on Tuesday, sparking a relief rally in its shares as it dodged the impact of higher costs for its new A350 jet, which remains on track for a late-2014 debut.
Shares in the world's second-largest aerospace group after Boeing (NYSE:BA) rose by around 5 percent to 51.92 euros, their highest in more than a month, after it issued an upbeat report on A350 testing and exceeded profit forecasts by about 10 percent.
"This is a very good start to the year and guidance remains unchanged," Cantor Fitzgerald said in a note to investors.
Airbus shares had fallen 11 percent since the start of the year, underperforming Boeing, which raked in more orders than its European arch-rival in the first quarter.
The Franco-German company is among a number of European exporters facing concerns over recent gains in the euro.
First-quarter operating income before one-off items fell by a smaller than expected 4.6 percent to 700 million euros ($963 million) as revenue rose 5 percent to 12.6 billion, and analysts said it had improved execution on key programs.
Analysts were on average expecting underlying quarterly operating income to fall 13 percent to 644 million euros on revenue of 12.4 billion, according to a poll carried out for Reuters [ID:nL6N0NV1UF].
Confirming recent comments by Europe's aviation regulator, Airbus Group said its latest jetliner, the A350, was "progressing towards certification" in the third quarter in time for first delivery by the end of the year to Qatar Airways.
Completing Europe's answer to the lightweight carbon-composite Boeing 787 Dreamliner is seen as the biggest issue facing the Franco-German group as it tries to boost margins and avoid technical problems and delays experienced by its rival.
The head of the European Aviation Safety Agency told Reuters last week the A350's safety certification, the key milestone before any new aircraft's delivery, appeared to be on track for the end of the summer barring any new hiccups.
Industry sources say it could come as soon as the end of August, but Airbus remains wary of problems that blighted previous civil and military programs and has boosted support spending to ensure a smooth first delivery and ramp-up in production.
"The A350 is in a critical phase, and challenges and risks remain," Finance Director Harald Wilhelm told reporters.
IMPROVING A380
Airbus struck an even more cautious note on its flagship jetliner, the double-decker A380 superjumbo, saying it was "acting on the lessons" gleaned from six years in service.
It is taking advantage of the first heavy maintenance overhauls to incorporate improvements after recent glitches that include problems with door noise, Wilhelm said. A cargo door alert reportedly forced an A380 to turn around last week.
Despite disappointing sales, Airbus still aims to break even on the jet in 2015 and expects to deliver 30 this year and next.
Airbus also reaffirmed plans to cut 5,800 jobs as part of a restructuring of the company's defense and space division, where Wilhelm expected talks with unions to be completed in mid-year.
Airbus said Turkey had taken its first delivery of the A400M military transporter after a stand-off that delayed delivery and distracted attention from its previous results.
Airbus meanwhile reported another hefty outflow of cash in the first quarter as it earmarks liquidity for major projects.
Free cashflow before acquisitions came in at a negative figure of 2 billion euros, but this was less than some analysts had feared and well below the 3.2 billion seen a year earlier.
Airbus is aiming for stable free cashflow for the year.
Revenue at Airbus Helicopters rose 14 percent, and operating profit at the former Eurocopter unit almost trebled compared with the same quarter a year ago when flight restrictions in the wake of a series of incidents hit Super Puma deliveries.