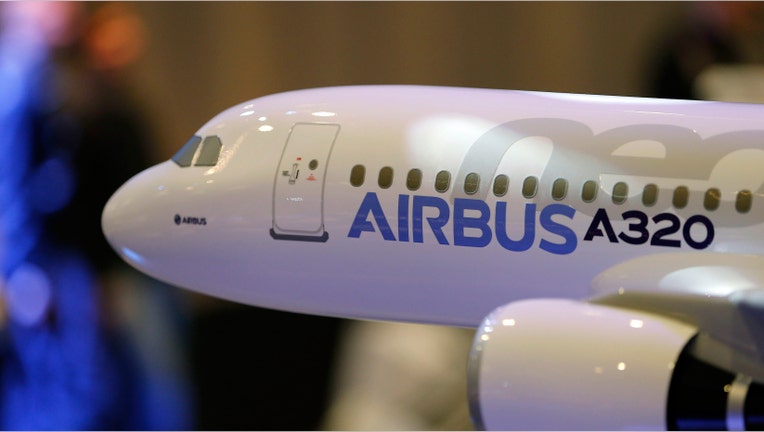 Airbus dropped behind U.S. rival Boeing in the race for new airplane deals in the first quarter after a pair of wide-body order cancellations, while Boeing finalised a major Canadian sale, company data showed on Friday.
Airbus, a subsidiary of Airbus Group, said it had won new 40 orders in March, led by a diplomatic deal that saw China unblock 27 orders for A330 jets during a state visit to Europe by President Xi Jinping.
However, it suffered two order cancellations, including 12 A350-800 aircraft from a company linked to struggling Italian airline Alitalia and five A330s from Philippines Airlines.
Airbus ended the quarter with 158 new orders or 103 net orders after adjusting for cancellations.
Boeing said on Thursday it had won 275 gross orders or 234 net orders in the first quarter. Cancellations for both planemakers ran at about the same level during the quarter.
Boeing leapfrogged its arch-rival in gross orders after winning an order for 61 narrowbody jets from Air Canada, marking a shift of suppliers by the Montreal-based airline. The order, first announced in December, was finalised this week.
Airbus said the cancelled A350-800 order came from Aircraft Purchase Fleet, a Dublin-based leasing firm originally set up to provide capacity for Alitalia.
While the immediate effect of the cancellation is to dent Airbus's order book, it also reflects a deliberate effort by the jetmaker to wean customers off the least-sold version of its newest aircraft as it focuses on the larger A350-900.
That may help clear the air for a possible decision by Airbus later this year to give a new lease of life to an existing model by putting new fuel-saving engines on the A330.
People familiar with the project say the revamp would be incompatible with putting much investment in the A350-800, which is a similar size but has been relatively unpopular because it is a scaled-down version of the A350-900.
Such "shrink" aircraft tend to be less efficient than planned because they inherit some unnecessary structure and weight from the larger base model.
Orders for the $261 million A350-800 peaked at more than 180 aircraft in 2008 but have dwindled to 34 following the latest cancellation as attention focused on two larger A350 models.
Aerospace analysts say the future of the smallest variant of A350 now hinges on its remaining five customers including Russia's Aeroflot, South Korea's Asiana Airlines and Hawaiian Airlines, who may demand concessions in return for changing their fleet plans.
U.S. carrier Delta Airlines officially launched a competition on Thursday to renew the top end of its fleet with new jets and its decision could shed further light on whether Airbus goes ahead with the revamped "A330neo".
In terms of deliveries, Boeing remained the industry leader in the first quarter with 161 commercial aircraft deliveries compared with 141 for Airbus.
China's decision to unblock 27 A330 jet orders reflected a reduction of tensions between China and the European Union over EU policies on aviation emissions, but fell short of forecasts of a major new plane order pending final resolution of the row.
On Thursday, the European Parliament voted to exempt international flights from paying for their carbon emissions following intense pressure from national governments not to extend current rules beyond domestic air travel.