Airbnb embarks on China push with more staff, local name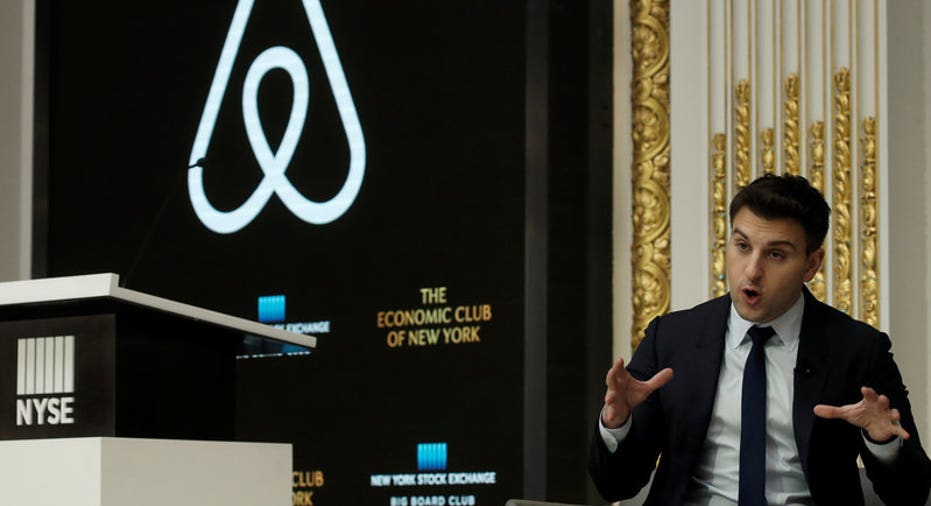 U.S. short-term rental giant Airbnb Inc will triple its China staff this year as it targets the country's millennial consumers, its chief executive said on Wednesday, even as the Silicon Valley firm faces competition from local rivals.
Airbnb co-founder and CEO Brian Chesky said China was a key market for the firm to achieve its global ambitions. He was talking at an event in Shanghai to launch the brand's Chinese name "Aibiying", literally "welcome each other with love".
"Chinese millennials, they are a huge market - nearly half a billion people, 400 million Chinese millennials and they represent 80 percent of our business here in China," he said.
"Our idea is to bring people together from every country in the world and that must start from the biggest country on earth, right here in China."
The firm, valued at $30 billion in a round of fundraising last year, has seen strong growth from Chinese tourists, with outbound travelers from the country staying at its properties globally growing 142 percent last year, the firm said.
Within China, the government has been ramping up pressure on foreign tech firms operating in the country, forcing many to find ways to bring Beijing on-side. Airbnb told Chinese users in November it would store their personal data locally and announced a series of agreements with local city authorities including Shenzhen, Chongqing, Shanghai and Guangzhou.
Beyond regulation, Airbnb is facing a handful of highly funded local rivals, including Tujia.com and Xiaozhu.com, often dubbed China's Airbnb clone.
Chesky added the firm had looked closely at the successes and failures of other companies operating in the country. Many international firms, especially in tech, have faced hurdles in China from ride-hailing firm Uber Technologies Inc [UBER.UL] to Microsoft Corp .
"To get things right in China we've tried to learn from other companies, what they did right and what they did wrong," he said. "The first thing is we've built a local team that is tripling in size this year."
The firm now has around 80,000 homes listed in China, a number growing at over 160 percent year-on-year, while its business is being driven by Chinese millennials, loosely defined as adults under 35 years old.
Chesky said this group was "moving away from mass tourism" of their parents and looking for authentic, local experiences: "(It's) a new generation that is traveling very differently."
(Reporting by Adam Jourdan; Editing by Christopher Cushing)