Air Berlin files for insolvency, will continue flights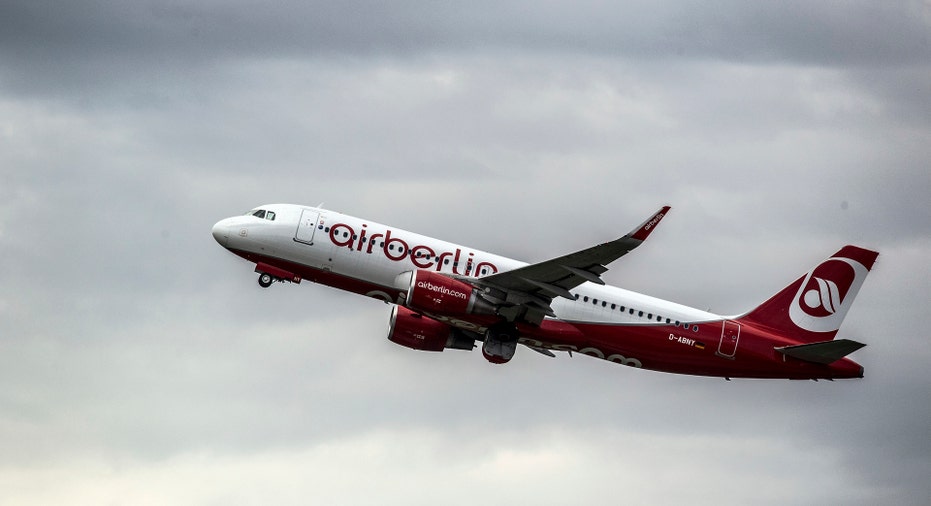 Germany's Air Berlin filed for insolvency on Tuesday, spurring the country's government to step in to allow the airline to continue operating.
The carrier—Germany's second-largest behind Lufthansa—was forced to file for insolvency after its partner airline Etihad Airways, which owns a 29% stake in Air Berlin, announced it would no longer provide financial support.
In order to allow Air Berlin to sustain operations, the German government announced it would provide the company with a transitional loan of 150 million euros (about $176 million).
"We are at a time when several tens of thousands of travelers as well as holidaymakers are staying at different international resorts and destinations. The return of these travelers to Germany with Air Berlin would otherwise not have been possible. Short-term alternatives for a return flight of these travelers to Germany were not to be ensured," the German transport ministry (BMVI) said in a statement.
Air Berlin, which has seen losses each year since 2008 and saw a record deficit of 782 million euros (about $918 million) in 2016, has been in negotiations with other airlines, including Lufthansa, for the sale of some parts of the company, which would include valuable slots at airports. The transport ministry said this was one of the most important factors in the decision to grant the airline the loan.
"The securing of the air carrier and the positive ongoing negotiations with other airlines for cooperation with Air Berlin to continue air traffic among other proprietors were the decisive reasons for the Federal Government to grant a transitional loan secured by a federal guarantee," BMVI said.
With the support of the government, Lufthansa and other partners, Air Berlin said all flights, including ones operated by Niki, would operate as planned, bookings remain valid and flights can still be reserved.
"We are working tirelessly to achieve the best possible outcome for the company, our customers and employees, given the situation," Air Berlin CEO Thomas Winkelmann said in a statement.
Lufthansa confirmed it is currently in negotiations with Air Berlin and is "exploring the possibility of hiring additional staff."
Etihad, the flag carrier of the United Arab Emirates, issued a statement on Tuesday calling the development "extremely disappointing" due to the Abu Dhabi-based airline's support to Air Berlin "for its previous liquidity challenges and restructuring efforts over the past six years."