AIG Beats 3Q Views, Expands Share Buyback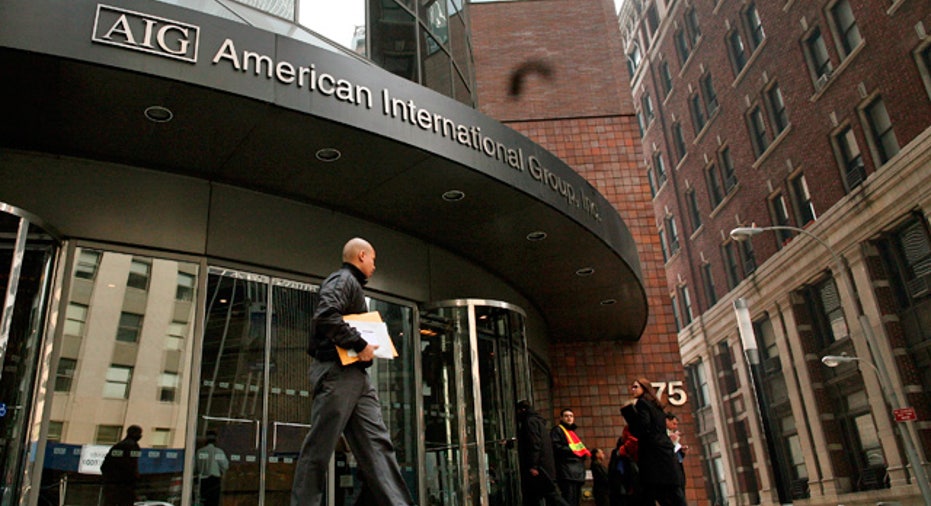 American International Group (NYSE:AIG) on Monday reported a third-quarter profit that grew 1% and expanded its share buyback by $1.5 billion.
The insurance giant earned $2.19 billion, or $1.52 a share, up from $2.17 billion, or $1.46 a share, in the same period a year ago. Operating earnings climbed to $1.21 a share versus 96 cents.
Analysts were looking for per-share operating earnings of $1.09. AIG's earnings report was the first since Chief Executive Robert Benmosche, who took over the company after the 2008 financial crisis, was succeeded by Peter Hancock on Sept. 1.
AIG said its property casualty division booked pretax earnings of $1.1 billion, up 2% year-over-year. Net premiums written, which measures insurance sold during the quarter, was up 3%.
The unit's combined ratio --how much AIG spends in claims and expenses for every dollar it collects in premiums -- ticked higher to 102, or $1.02.
Catastrophe losses rose to $284 million compared to $222 million last year.
AIG's life and retirement unit saw its profit increase 18% to $1.35 billion, driven by higher premiums and deposits.
AIG added $1.5 billion to its share repurchase program after buying roughly $3.4 billion worth of common stock through the first three quarters.
The board also maintained its current quarterly dividend of 12.5 cents.
Shares of AIG ticked 0.5% to $54.05 in after-hours trading.