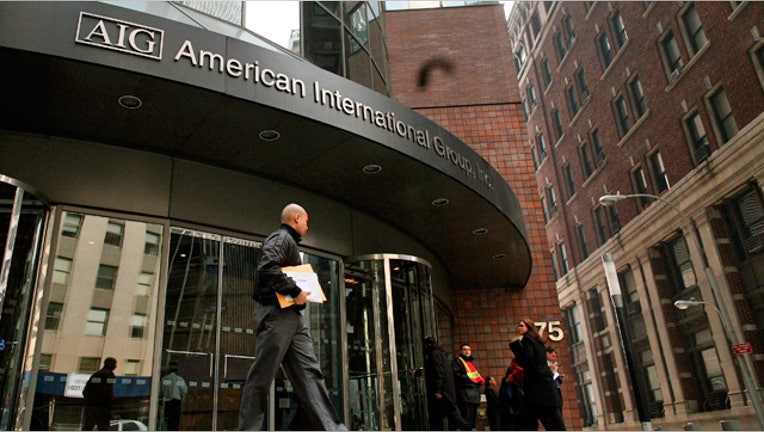 American International Group (NYSE:AIG) revealed quarterly profits Monday that easily beat Wall Street's expectations, reversing a string of disappointing results from other large insurers.
The New York-based firm logged second-quarter after-tax operating income of $1.25 a share, compared to $1.12 a share in the same three months in 2013. The insurance giant's EPS easily topped Street views of $1.05.
"AIG's results in the second quarter were solid. Overall, our businesses demonstrated our continued discipline and resilience, underscoring our focus on improving the results of our core insurance businesses," said AIG CEO Robert Benmosche in a statement.
Net income attributable to AIG jumped to $3.1 billion in the second quarter from $2.7 billion the year prior. The insurer in May closed a deal to sell its interest in International Lease Finance Corporation (ILFC) to AerCap Holdings in a cash-and-stock deal valued at $7.6 billion. As part of the pact, AIG scooped up a 46% stake in the Netherlands-based aircraft-leasing firm, and logged a $1.4 billion after-tax gain.
Digging into the results, AIG's property and casualty division, its biggest, posted an operating income of $1.36 billion, up 25% from the year prior. Catastrophe losses, which proved a tough spot in rival Travelers's (NYSE:TRV) second-quarter results, shrunk to $139 million from $316 million in 2013. Net premiums written were little changed at $9.21 billion. The unit's combined ratio fell to 98.8, indicating it earned more in premiums than it's paying in claims.
Meanwhile, AIG's life and retirement division saw its pre-tax operating income edge up by 3% to $1.18 billion amid gains in the retail and institutional areas. Assets under management climbed 13% to $332.8 billion.
The firm's mortgage guaranty business, by far its smallest unit, raked in profits of $210 million, up sharply from $73 million in 2013.
AIG has been undergoing significant change since 2008, when the government bailed the firm out at the height of the financial crisis. It's focused more tightly on its core insurance business, shedding assets like ILFC.
Benmosche, who steered the company through its painful post-crisis years, including the full repayment of its bailout, said previously he will be stepping down in September. He'll be replaced by Peter Hancock, the firm's property-casualty chief.
"As we look towards the future, I have every confidence that Peter will lead AIG to even more sustainable prosperity in the days and years ahead," said Benmosche.
Separately, AIG said in a regulatory filing it settled for $960 million a crisis-era class-action lawsuit alleging claims it made about its sub-prime exposure and other issues were "materially false and misleading and ... artificially inflated the price of [AIG's stock]." The pact remains subject to completion.
Shares jumped more than 3% in extended action, adding to year-to-date gains of 3.1%.