Ahead of the Debate, Business Owners Favoring Romney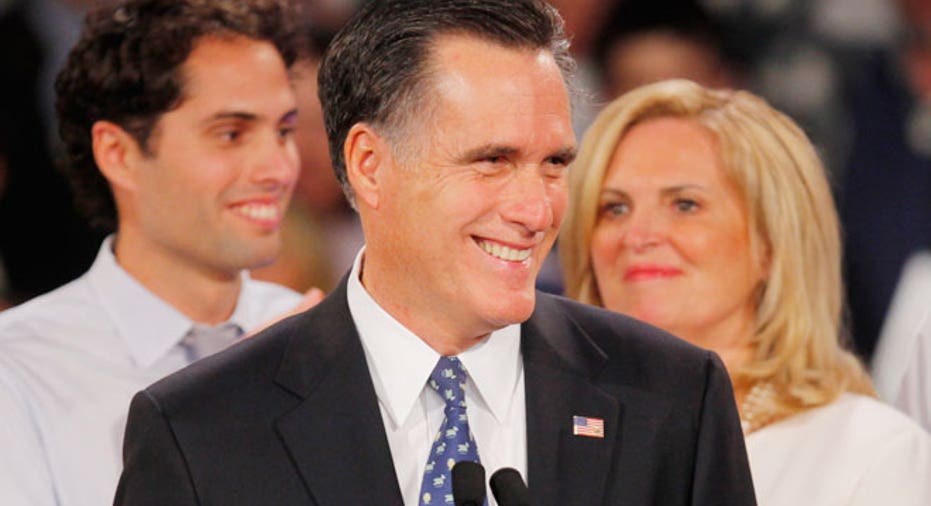 President Obama and Governor Romney face off Wednesday in the first prime time presidential debate. And according to a recent poll among small business owners, the Republicans and Romney go into the debate with the upper hand among the country's entrepreneurs.
Manta, an online community for small businesses , released its October political survey, which found 44% of businesses believe the Republican party is the bigger supporter of small business, compared with 31% who chose the Democratic party. Fourteen percent said none of the major political parties support small business, and 9% chose the Independent party.
With nearly one month to go before the election, 47% of voters said they plan to cast their ballot for Romney, compared with 35% of small business voters who said they plan to vote for Obama. Thirteen percent said they are still undecided, while 5% said they will not be voting this year.
Health care was the top political issue for 20% of businesses, followed by tax policy with 19% of the vote and unemployment and access to credit/ability to get a loan tied with 15% of the vote. Eleven percent of respondents choose government regulation as the political issue that would most impact their business, followed by 9% who chose the budget deficit, and 3% who chose the payroll tax.
More than half of business owners said they believe small business is a bigger issue in the 2012 election than it was in 2008 (68%) and 48% said they believe the small business community has the power to influence and determine the outcome of this year's election. Twenty-three percent said they did not believe small businesses could influence the election outcome, and 31% said maybe.
Finally, post-election, business owners expect to be feeling more optimistic. Sixty-seven percent said they are optimistic about the economic outlook for their business after the election, while 33% were not optimistic.
Manta surveyed 1,854 members of its online community ahead of the first debate.