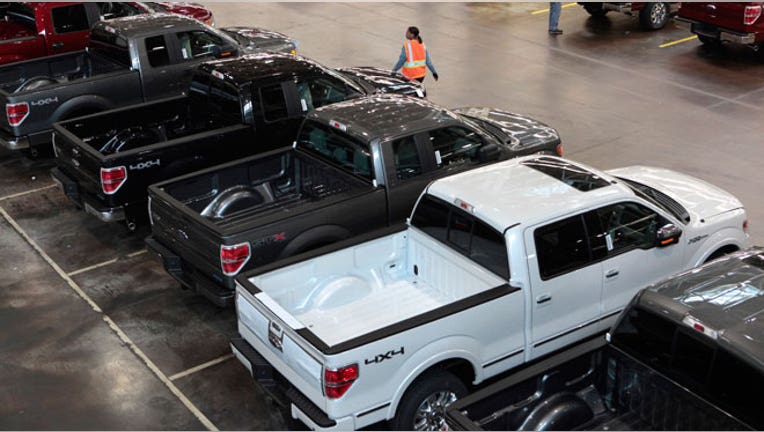 One of the more surprising things about car insurance is how little the car itself matters.
Sure, the price tag of the car is a factor when number-crunchers calculate potential risk.  But two bigger determinants of how much you'll pay are completely human:
The claims histories of people your gender and age
The claims history of people who own your specific model
That can result in some unfortunate, seemingly unfair car insurance bills. Young people with good driving records pay a lot more. People who buy cars favored by the accident-prone pay a lot more.
But sometimes the numbers fall in your favor.
If you're a 40-year-old man considering a midlife-crisis mobile, consider this: The cost insuring a 305-horsepower rental-grade 2013 Ford Mustang in sunny Oakland, Calif., is $2,508 a year. The cost of insuring a 662-horsepower Ford Shelby GT 500 is $2,668 a year.
Do the math: 357 extra horses, 160 smackeroos.
This harmonic convergence of actuarial good fortune holds true across a number of life-affirming horsepower upgrades:
Chevrolet Camaro LS V-6, 323 horsepower, $2,444
Chevrolet Camaro ZL-1, 580 horsepower, $2,678
 Chevrolet Corvette, 430 horsepower, $2,498
Chevrolet Corvette ZR-1, 638 horsepower, $2,952
Cadillac CTS V-6, 270 horsepower, $2,292
Cadillac CTS-V, 556 horsepower, $2,786
The same magic does not hold true for younger drivers. A 22-year-old man with an otherwise identical risk profile would pay $2,592 a year to insure a plebian 148-horsepower Subaru Impreza hatchback. Upgrading to a turbocharged, 305-horse WRX STi would bring a bill of $3,924.
We compared rates in ZIP code 94608 for a 40-year-old man and a 22-year-old man on 100/300/50 liability coverage, collision and comprehensive with $500 deductible, no violations or claims, commuting 10 miles each way and owning a single-family home.  Rates displayed are the cheapest found.
What's a power-hungry youngster to do?
Wait your turn. You will pay some kind of "inexperienced driver" surcharge until age 25 with most insurers. (We do an annual list of best cars for teens. Many of them are not awful to drive.)
Keep your own record clean.  Your age magnifies the effects of claims and violations on your rate. A single speeding ticket and an at-fault accident on our 22-year-old's record jacked the cheapest rate on that 2013 Subaru WRX STi to $9,998 a year.
Choose the right car. A car driven primarily by texting, tweeting, status-updating post-millennials will have more accident claims than one driven by middle-aged fat guys listening to Rush Limbaugh. That's why the 556-horsepower, $63,215 Cadillac CTS-V costs about the same for our 22-year-old to insure ($3,952) as a Hyundai Genesis Coupe ($3,686) that costs half as much and has barely half the power. (See "How a car gets a bad reputation.")
The original article can be found at CarInsurance.com:Age has its privileges: 500 horsepower is one