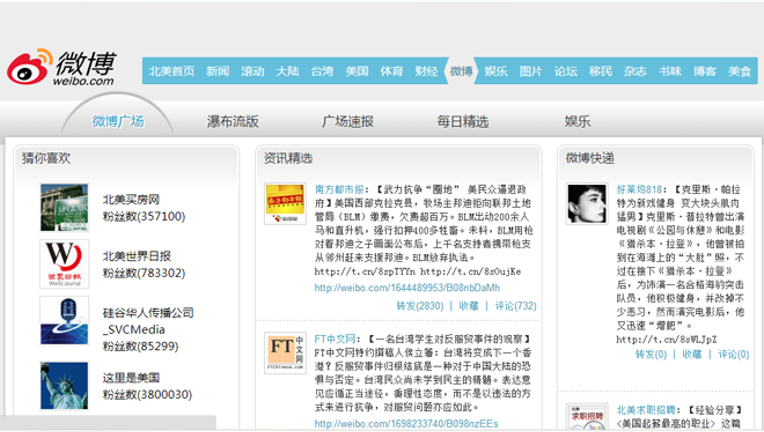 Chinese Twitter (NYSE:TWTR) clone Weibo (NASDAQ:WB) closed 19% above its U.S. initial public offering price on Thursday after slashing the offering size in an attempt to overcome tepid demand for momentum stocks.
The social media company raised $286 million by selling 16.8 million American depositary shares at $17 a piece. However, expectations were for a sale of 20 million shares at $17 to $19 each.
The IPO values Weibo, which means "micro blog" in Chinese, at about $3.5 billion.
Weibo opened at $16.27, representing a 4.3% discount to its IPO price. The trip in the red was brief, however, as Weibo closed at $20.24, up 19.06% on the day.
The social media company debuted on Nasdaq OMX Group's (NASDAQ:NDAQ) Nasdaq Stock Market under the ticker symbol "WB."
The fact that Weibo had to cut its offering size highlights the increased concern on Wall Street about high-valuation Internet and biotech names like Twitter, Tesla (NASDAQ:TSLA), Facebook (NASDAQ:FB) and Gilead Sciences (NASDAQ:GILD).
The risk aversion has put pressure on a number of recent IPOs, including hotel chain La Quinta (NYSE:LQ) and bailed-out auto lender Ally Financial (NYSE:ALLY).
Yet Weibo's ability to climb out of the red seemed to help social media stocks on Thursday, including Groupon (NASDAQ:GRPN), SINA (NASDAQ:SINA) and LinkedIn (NYSE:LNKD).
Trading did not begin as expected at 11:40 a.m. ET, but Nasdaq told FOX Business the delay was not the result of a "tech issue." The exchange, which was infamously hit by problems during Facebook's (NASDAQ:FB) IPO, said the time had been selected by Goldman Sachs (NYSE:GS), the lead underwriter.
Weibo's offering is being led by Goldman Sachs and Credit Suisse (NYSE:CS). The underwriters have been granted a 30-day option to buy up to 2.52 million additional shares from Weibo to cover over-allotments.