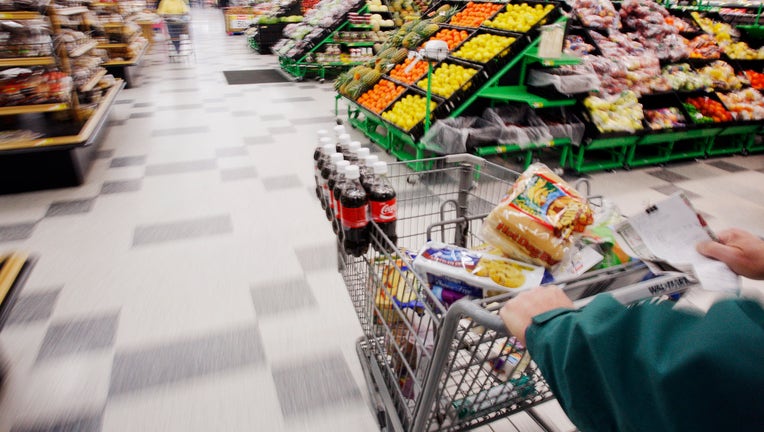 Tesco <TSCO.L> is to ditch chief executive Philip Clarke and replace him with a turnaround specialist from Unilever <ULVR.L>, ending a disastrous three year reign as Britain's biggest retailer warned it would again miss profit forecasts.
Clarke, who has spent more than 1 billion pounds ($1.7 billion) on a failed recovery plan in Tesco's main home market, will be succeeded on Oct. 1 by Dave Lewis, who is credited with revamping a succession of businesses at the consumer goods group and is currently its global president of personal care.
Analysts said the appointment of a non-retailer and the first outside CEO in Tesco's 95-year history could herald a major strategy re-think at the world's third-biggest stores group, which could include big price cuts to win back customers.
"A material change in UK trading strategy cannot be dismissed, which is likely to have considerable implications for the rest of the British sector," said Shore Capital's Clive Black.
The darling of the retail sector during two decades of uninterrupted earnings growth, Tesco started losing ground in the UK in the final years of long-standing CEO Terry Leahy's tenure. Clarke issued his first profit warning in January 2012.
More recently, it has been squeezed between discounters Aldi [ALDIEI.UL] and Lidl [LIDUK.UL] at one end and upmarket grocers such as Waitrose [JLP.UL] at the other, and hurt by the slowest growth in the overall UK grocery sector for over a decade.
Its attempts to respond were hampered by costly mistakes abroad, including a failed expansion into the United States, originally a Leahy initiative.
Clarke, a 40-year Tesco veteran who started as a teenager stacking shelves in a store managed by his father, fought back with a wide-ranging plan including trimming prices as well as revamping stores and product ranges, but the firm's market share and share price have continued to decline.
One former Tesco director said Clarke "confused activity with progress" and had failed to listen to colleagues. "Phil has never listened, Phil is a teller," he said.
According to researchers Kantar Worldpanel, Tesco's market share dropped to 28.9 percent in June from 30.7 percent when Clarke took over in March 2011. During the same period, Aldi grew to 4.7 percent from 2.1 percent and Lidl to 3.6 percent from 2.5 percent, while Sainsbury's <SBRY.L> and Wal-Mart's <WMT.N> Asda - Tesco's main rivals - remained largely stable.
Analysts said Lewis' 27-years at a major supplier to the retail sector could help negotiate better prices and that his experience with branding could help a company that was no longer associated by many Britons with either value or quality.
Tesco shares, which had been languishing near 10-year lows, rose around 3.5 percent in early trade. At 1110 GMT, they were up 2.5 percent at 292 pence, topping the FTSE-100 <.FTSE> index.
Shares in Sainsbury's and No. 4 player Morrisons <MRW.L> were down 1.1 percent and 2.1 percent respectively.
"I view the change in leadership as positive for the company, that is lacking ideas in a sector under pressure," said Amit Jain, co-founder and a portfolio manager at London-based hedge fund Amagis Capital.
"UNILEVER'S LOSS"
With Lewis viewed as heir apparent to Unilever CEO Paul Polman, succession at that firm is now far less clear.
"Tesco's gain is Unilever's loss," said Jefferies analyst Martin Deboo, who said Lewis had a track record of turning round businesses in Argentina, Indonesia and also Britain.
"He (Lewis) knows the UK grocery industry very well from the supply side, which is an advantage. He's smart, entrepreneurial and commercial but at the same time he's unpretentious. I think he'll be a good leader and a good cultural fit."
Lewis was chairman of Unilever UK and Ireland from 2007 until 2010, when he became president of the Americas. He took on his latest role as head of personal care products in 2011.
Still, analysts noted the transition from consumer goods to retail had not always been easy. Lars Olofsson, a former Nestle executive with no retail experience, took the top job at France's Carrefour <CARR.PA> in 2009, beginning what turned into a very troubled three years that saw a spate of profit warnings.
Lewis will work alongside new Tesco finance chief Alan Stewart, who quit Marks & Spencer <MKS.L> earlier this month but may not start at Tesco for six months due to a non-compete clause in his contract.
"Philip Clarke agreed with the board that this is the appropriate moment to hand over to a new leader with fresh perspectives and a new profile," said Tesco Chairman Richard Broadbent, who had backed Clarke as CEO at the firm's annual shareholder meeting only three weeks a go.
Tesco said trading had turned tougher than expected at the time of its first-quarter update on June 4, and that sales and trading profit in its fiscal first half were below expectations.
Shore Capital's Black estimated a 5-10 percent downgrade to his 2014-15 earnings forecast.
Clarke, who had told reporters on June 4 "I'm not going anywhere," said on Monday he would "provide support" to Lewis until January 2015.
A party set for Tuesday to mark his 40 years at the firm has been canceled. When he finally departs in January, Clarke will receive a year's salary in lieu of notice.
Lewis will be paid a basic salary of 1.25 million pounds, 525,000 pounds in lieu of his current year cash bonus from Unilever and awards of equivalent expected value in lieu of deferred share awards from Unilever.