After London Riots, Social Media Plays Janitor, Cop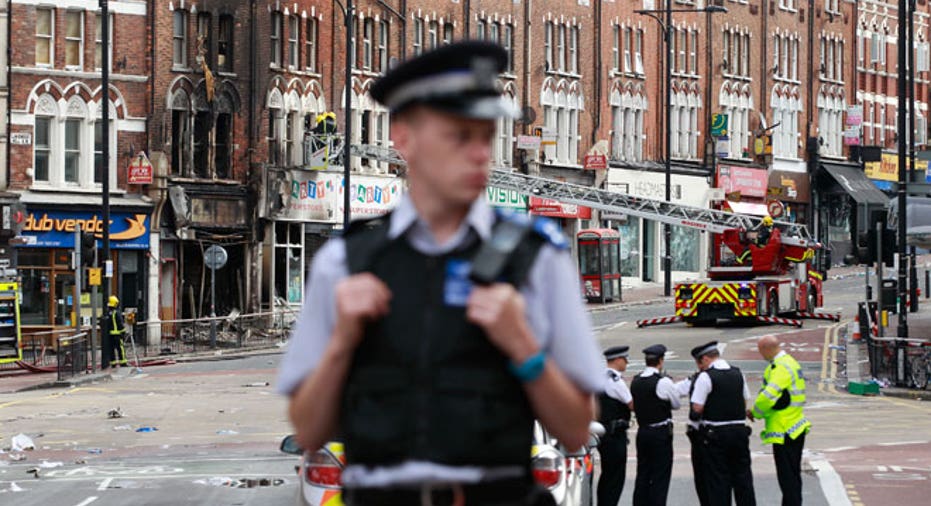 After another night of rioting in London left some London communities crisping at the edges and littered with glass, a Twitter-rallied force of do-gooders are taking to the streets with gloves, brooms, and dustpans to clean up the mess.
If RIM was the choice of rioters, Twitter, Tumblr, and Facebook are the tools of the clean-up crews.
Keep up with the latest in technology with the FOX Business Tech Facebook page.
Using the Twitter handle @Riotcleanup, citizens are coming together following protests of the police shooting a Tottenham man. The Twitter account is raking in thousands of new followers per hour in the process. (At last count they had 59,000.)
Meanwhile, Riotcleanup.co.uk lists times and locations for cleanup efforts, along with suggestions for equipment that people could bring along.
Facebook pages such as Post riot cleanup: Lets help London and Riot Cleanup are keeping up with the aftermath as well, and serving as launchpads for other local communities to begin their own work.
At the time this post was written, broom-carrying masses were stepping off the train and collecting at Clapham Junction, streets away from a family-owned furniture shop that was torched last evening. Its like Hogwarts, New Statesman legal correspondent David Allen Green tweeted, in response to @kayaburgess's, Almost everyone getting off the Clapham Junction is carrying a broom.
While cleanup efforts in other areas have been successful, the Clapham congregation was held up, waiting for a green signal from police, the Telegraph reports. According to a policeman at the site, the cleanup was being stalled because of health and safety issues, but eventually groups were let onto the site.
At the end of the day, @Riotcleanup released a statement, thanking everyone for their "hearts and minds, arms and legs." What "started as an idea, evolved into a noisy rabble and ended up with hundreds of folk around the UK, helping to clean up the damage and restore faith in the idea of community," "1/80,000" wrote.
There are other ways Londoners are being called to help from their homes. The Metropolitan police have begun releasing photographs of rioters from CCTV images for people to identify--a crowdsourcing tactic that's been used in the past, including in June when the Canucks lost in the Stanley Cup finals and the citizens of Vancouver went buck wild. (Yes, Canadians behaving badly--odd, we know.) In London, local tattletale Tumblr Catch A Looter is collecting and posting images of rioters in action, with instructions for how to contact the authorities if anyone is recognized.
This content was originally published on FastCompany.com
More news from Fast Company: - Unchecked Spam Ads Infiltrate Facebook, Hijack Dealzon Brand - Army Tweaks Recruitment Video Game To Train Soldiers For Real "Hurt Locker" Situations - Tesla Releases Teaser Video Of Pre-Production Model S EV