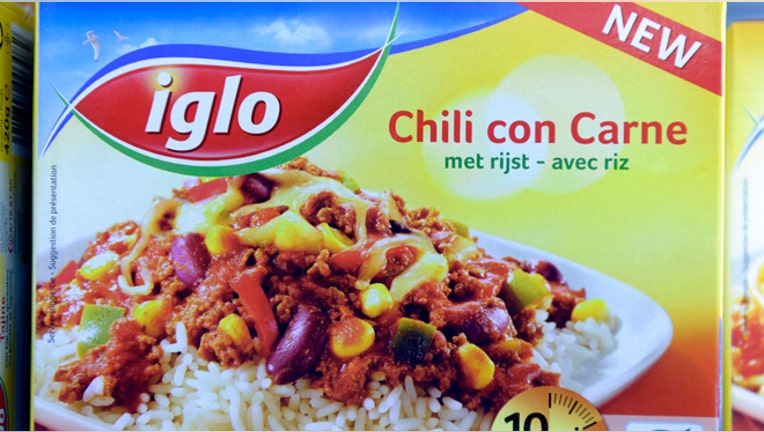 When Martin E. Franklin and Noam Gottesman founded Nomad Holdings Ltd. in early 2014, the two veteran entrepreneurs knew they wanted to buy something. They just didn't know what.
The company raised $500 million with an initial public offering in April 2014, but it wasn't until a January meeting in Israel that Nomad's creators stopped wandering and settled on a direction for their investment vehicle: the food industry.
Now Messrs. Franklin and Gottesman, backed by the surging strength of the U.S. dollar, want to climb to the top of the food chain. Nomad last week agreed to buy U.K.-based frozen-food maker Iglo Foods Holdings Ltd. for EUR2.6 billion ($2.81 billion) from Permira Advisers LLP, the first in what Nomad said would be a spree of food acquisitions around the world.
"We have a lot of cash to play with. There is no limit to our ambition," the 50-year-old Mr. Franklin, who will continue in his role as executive chairman of consumer-products company Jarden Corp., said in an interview.
Nomad has picked a good time to build a global food company. The $49 billion merger of Kraft Foods Group Inc. and H.J. Heinz Co., announced last month, was the biggest in a series of recent food deals. Bankers and analysts expect the wave of consolidation to continue through 2015. Driving that trend, major consumer-goods makers such as Nestlé SA and Unilever PLC are selling off food brands that were once core to their business but now sit uncomfortably in reshaped portfolios.
At the same time, private-equity firms that purchased food brands around the time of the financial crisis are finally finding interested buyers amid a wider mergers-and-acquisitions boom. Analysts have speculated that Findus Group Ltd., another of the world's largest frozen-food companies, could be next on the block. Findus has been owned by Lion Capital LLP since 2008, although Iglo has owned the Findus brand in Italy since 2010.
Despite the apparent availability of assets, Nomad won't have things all its own way. Sales growth in packaged foods has slowed in the U.S. and Europe over the last decade as consumers have opted for fresher alternatives. Iglo--best known in the U.K. for creating the Captain Birdseye character, a bearded seafarer who for decades appeared on packs of frozen fish fingers--saw its sales fall 2% in 2014.
Another problem: Companies like Unilever and Nestlé aren't selling their best assets. Many of the brands on the block are losing sales and, crucially, don't chime with consumers increasingly looking for freshness or low calorie counts.
Switzerland's Nestlé, the world's biggest food company by sales, earlier this month said it is in negotiations to sell its Davigel frozen-food business to the U.K.'s Brakes Group Ltd. Davigel is part of Nestlé's troubled prepared-foods division, which posted a drop in sales in 2014. In the last two years, Unilever has sold a raft of underperforming food brands, including Ragú and Bertolli pasta sauces, Skippy peanut butter and Wish-Bone salad dressing.
But Nomad's owners aren't concerned by the prospect of buying unfashionable brands. Mr. Gottesman, 53, who co-founded hedge fund GLG Partners Inc. in 1995, said Nomad was happy to buy into "niche markets" so long as the brands were sold across multiple geographies and generated a lot of cash.
"There are plenty of assets out there that could benefit from a permanency of ownership," he said.