After 2Q Beat, Wendy's to Sell 425 Restaurants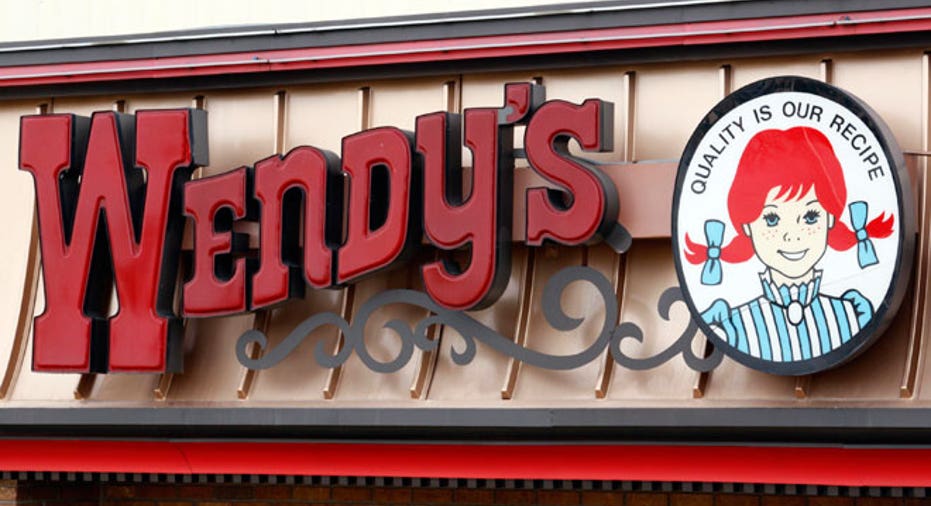 Wendy's (NYSE:WEN) revealed stronger-than-expected second-quarter earnings on Tuesday and an overhaul that includes selling 425 restaurants to franchise operators.
The company also raised its third-quarter dividend by 25% to five cents from four previously, payable Sept. 17 to shareholders of record Sept. 3.
The upbeat news comes a day after larger rival McDonald's (NYSE:MCD) reported weaker-than-expected earnings and a disappointing outlook. Wendy's, which nabbed larger share of the U.S. market last quarter, saw its shares soar 9% to a 52-week high of $7.47 on Tuesday.
In a preliminary report, the Dublin, Ohio-based fast-food chain reported net income of $12.2 million, or 3 cents a share, compared with a year-earlier loss of $5.5 million, or a penny. Adjusted EPS was 8 cents, topping average analyst estimates in a Thomson Reuters poll by two pennies.
Revenue for the three months ended June 30 was $650.5 million, up from $645.9 million a year ago, but missing the Street's view of $656 million.
Looking toward fiscal 2013, Wendy's said it sees earnings in the high part of the 20 cents to 22 cents a share range, bracketing the consensus view of 21 cents.
The bullish outlook comes as the restaurant chain reveals an optimization plan designed to concentrate its ownership geographically and reduce total system ownership from to 22% from 15% currently.
Wendy's is looking to complete those transactions by the end of 2014's second quarter.
"We expect to generate a higher operating margin and stronger free cash flow, along with further enhancing the quality of our earnings with a more predictable revenue stream from a higher percentage of royalty and rent income," Wendy's CEO Emil Brolick said in a statement.
The plan is also expected to enhance its long-term EPS growth rate and annual cash returned to shareholders through dividends and stock buybacks.The company now says it is confident it will be able to generate a long-term adjusted EPS growth rate in the mid-teens beginning in 2014.