After 125 Years, is it Time for Luxury Brands to Embrace the Coupon?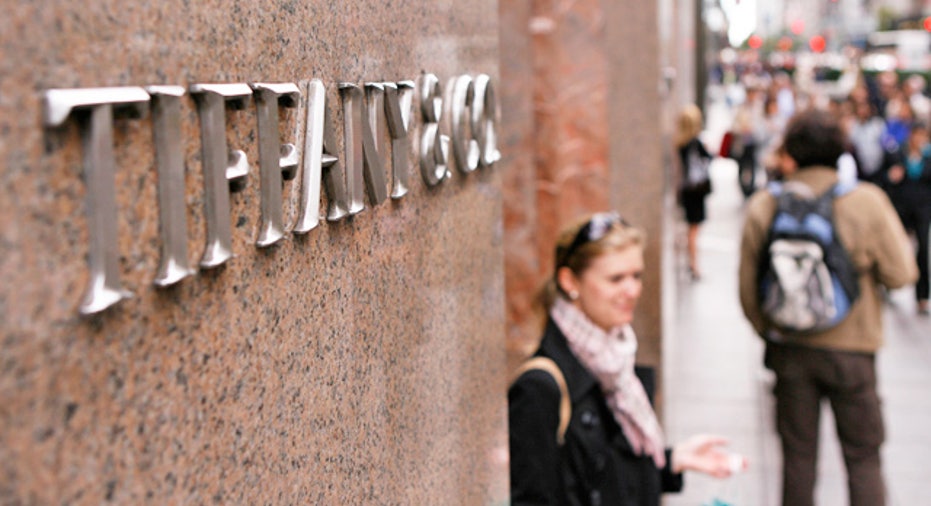 Asa Candler may not be a household name, but households everywhere should be thanking him for saving them money.
In 1888, Candler took the unprecedented step of mailing out redeemable tickets for free bottles of a then-unknown product called Coca-Cola. Fast forward 125 years, and not only has Coca-Cola (NYSE:KO) become one of the biggest companies in the world, but coupons, discounts and other money-saving offers have become mainstays of the U.S. shopping experience.
Today's shoppers appear to be more discount-focused than ever. A recent survey by NCH Marketing found that nearly 80.6% of shoppers reported using coupons regularly in 2011, a double-digit increase from pre-recession levels. Shoppers saved a total of $4.6 billion because of coupons, 12.2% more than even just a year earlier.
The rise of deal sites such as Groupon (NASDAQ:GRPN), LivingSocial and Scoutmob and the popularity of TLC's Extreme Couponing have made deal-seeking somewhat of a cultural fixation. It's rare to go a day without hearing about some great deal that someone got on some website, and it's no longer unreasonable to expect you can snag anything at a reduced rate – even a nonsurgical nose job, whatever that is.
The spread of deal mania poses an interesting conundrum for luxury retail brands, for whom discounting has always carried a stigma. After all, the very essence of luxury is that it is exclusive and expensive – to diminish either of those aspects is to put a brand's luxury status in question.
But in times like these, when offering deals is one of the trendiest things a business can do, should any company really be keeping its distance? Experts say that while participating in deal sites can offer some benefits to luxury goods makers, the overall branding philosophy that has always guided this industry is still very much intact.
Sticking to Their Roots
Weak economy or not, makers of luxury goods are sensitive to any sort of discounting of their products. In late 2008, in the heat of the worst economic crisis since the Great Depression, Saks Fifth Avenue (NYSE:SKS) made a drastic decision to slash prices on its goods by as much as 70% -- a move that sent shockwaves across the industry and even resulted in some boutiques going out of business. Saks' vendors, many of whom hadn't even been warned of the maneuver, were outraged.
"Any kind of price change is a big change in the perception of these brands," says Heico Wesselius, a business professor at The New School for Design who teaches courses on the marketing of luxury goods. "These brands pride themselves on preserving value, not on losing value."
Unlike their mass-market counterparts, high-end retailers and manufacturers tend to refrain from promotional activity; Macy's (NYSE:M), for instance, might offer 20%-off coupons almost every week, but you won't see Neiman Marcus doing the same. Wesselius points out that some brands such as Hermes and Louis Vuitton go so far as to prohibit stores from discounting their merchandise at all.
In this deal-saturated environment, luxury brands have little reason to change their stance – especially because "getting a discount" probably isn't a major motivator for luxury shoppers in the first place.
Michael Komasinki, president and group managing director of Schawk Retail Marketing, says it's counterproductive for high-end retailers to give gross margin away when the end result is not a better, stronger customer. Luxury retailers stand to benefit more from pursuing understated marketing approaches, such as offering customers a free jewelry cleaning or an invitation to an afternoon cocktail event, he says.
"Using price ought to be the last tactic. You want to use every tactic possible before you surrender that."
Money Isn't Everything
Deal sites such as Groupon and LivingSocial do present some opportunity to luxury makers, despite the risk that discounting and mass exposure pose to their brands.
For one, participating in a daily deal is a way of capturing early-stage luxury shoppers and aspirational shoppers. Komasinki says it's plausible that a brand like Tiffany (NYSE:TIF) could benefit from offering a daily deal on some of its entry-level priced silver, though offering a deal on its diamonds would be unwise. Wesselius agrees, adding that a participating in a deal could be a way for Tiffany to create buzz around its baby and home product lines.
Outside of the high-end luxury apparel and accessories world, participating in a daily deal doesn't even mean having to discount. Deals site LivingSocial, which works with hotels, spas and restaurants, says that many of its deals are merely about offering people access. For instance, a recent deal at gourmet restaurant CityZen in D.C. was $250 and featured a 10-course tasting menu and a meet-and-greet with the chef and sommelier. Without the deal, the restaurant's traditional six-course tasting menu runs $110. If you do the math, you'll find deal seekers probably didn't get more food for their money – but they did get a unique and exclusive experience.
"It's about access to the chef; that's not a discount product," says Maire Griffin, LivingSocial's communications director.
If it Ain't Broke
Still, while luxury brands monitor the deal frenzy and even dabble in some of it, shoppers shouldn't expect the highest tier -- the Guccis, Pradas and Chanels of the world -- to be biting anytime soon. Especially not when their current strategies seem to be working just fine.
Bolstered by growth in China and other emerging markets, the world's biggest luxury companies are performing strongly. LVMH Louis Vuitton Moet Hennessy, the owner of Louis Vuitton, Bulgari, Fendi and other top brands, saw its sales jump 20% in the last quarter of 2011. PPR, which counts Gucci, Yves Saint Laurent and Stella McCartney among its brand offerings, posted a 22% increase in its luxury division.
As long as that sort growth continues, consumers can probably expect more of the same from the world's top luxury names. But if these brands ever change their mind, Griffin at LivingSocial says opportunities abound.
"Be it a Tiffany or a mom-and-pop jewelry store, we can come up with an offer that works."