Aflac Backs '11 View, Warns EPS Will Favor Low End After Quake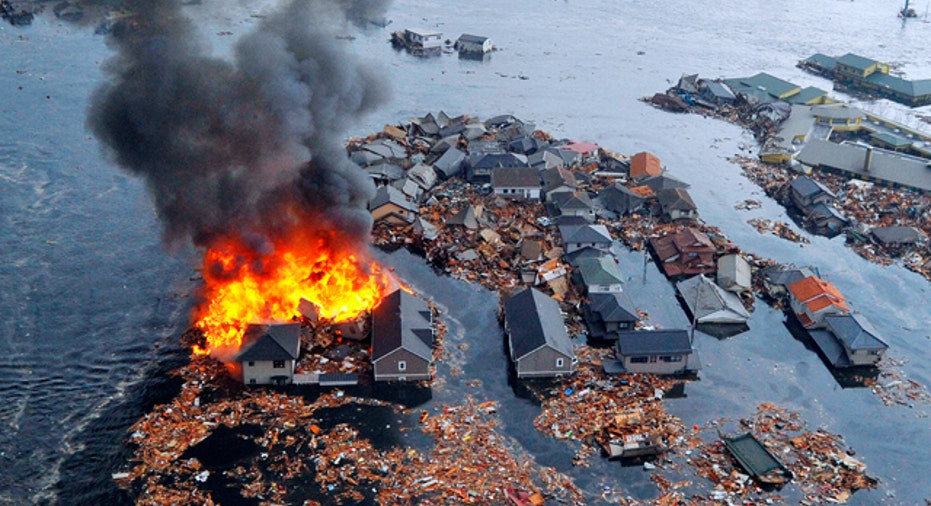 Aflac (NYSE:AFL), which has heavy exposure to disaster-ridden Japan, reaffirmed its 2011 earnings target on Monday, but warned its results may skew towards the low end of its guidance.
In the wake of the epic earthquake and tsunami that is still causing chaos in Japan, Aflac said its operations in Japan are up and running and its employees have sustained no injuries.
Columbus, Ga.-based Aflac says it is the No.1 insurance company in Japan in terms of individual policies in force.
Aflac said it believes its Japan sales will be minimally impacted by the events. It said its earnings guidance for 2011 remains unchanged, but it sees its adjusted EPS growth at the low end of its 8% to 12% range.
"We want our policyholders to know that we are here to deliver on our promise -- we will bethere when they need us most. Having operated in Japan for almost four decades, we know Japanese citizens are incredibly resilient and we want to help in any way possible as they work through this difficult time," Aflac CEO Daniel Amos said in a statement.
The death toll in Japan has steadily climbed since the disaster first struck, with thousands of people believed to have died. Additionally, fears have mounted that Japan could face a nuclear disaster due to near meltdowns at a pair of nuclear power stations.
Aflac said less than 5% of its Japanese branch's new sales and in-force premiums are derived from the hardest-hit areas of Iwate, Miyagi and Fukushima prefectures.
"We remain ready to respond to the needs of our policyholders by paying claims swiftly, and will prioritize our response to those in the affected areas," said Tohru Tonoike, president and chief operating officer of Aflac Japan.
Aflac said its main offices, including the corporate offices in Tokyo and operational center in Osaks, are undamaged and fully functional.
Shares of Aflac slid 3.42% to $53.65 Monday morning, leaving them down 1.5% on the year.