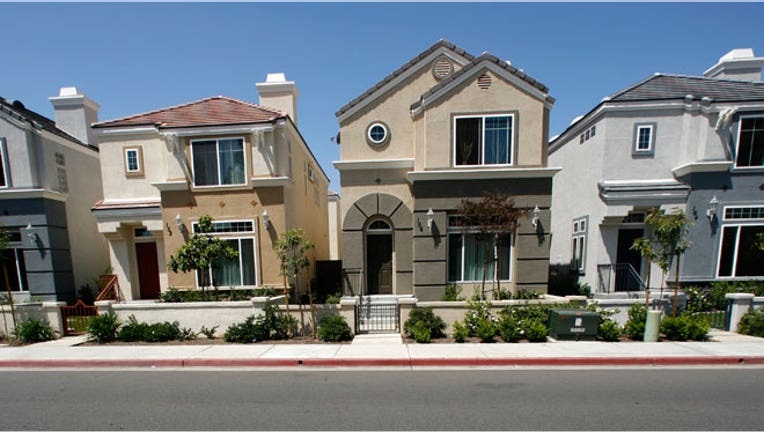 We've previously discussed some of the warnings for prospective homeowners here but there are always two sides to every story.  Not all investments work for everyone, and real estate is the same way. The prevailing message I received from two experienced military landlords is: Those who choose to do it can be successful.
Here are some tips to help you along the way:
1. Make sure you're buying a house that someone else is going to want to live in.
Just because a house is suitable for you doesn't ensure that you'll be able to rent it when your next PCS move comes along. You have to think about whether or not the house will appeal to potential future renters.
Kate Horrell, who has been a landlord for over 20 years while her husband is on active duty in the U.S. Navy, says the first thing they look for when buying a house is a highly desirable school district.
That sentiment is echoed by Elizabeth Colegrove, the wife of a U.S. Navy pilot and owner of 7 houses, who runs reluctantlandlord.net. "While you may not care about schools, your market might. So make sure that the house you're buying is going to appeal to the next group at that budget. We only buy in the best or 2nd best elementary school [district]."
The neighborhood in which you look may also be just as important as the house itself. Low-end houses in good areas that need a little work are the best targets according to our two experts. "We buy the worst house in the best neighborhood. We buy houses that are ugly that need a little bit of paint and a little bit of flooring but are significantly undervalued," says Colegrove.
An affordable property in a good area is your best bet, as the surrounding areas will boost the value of your home and help when it comes time to find renters. According to Horrell, "The three keys to keeping your house rented are location, price, and advertising.  If you have the right location, you can rent anything."
2. Treat it like a business.
Buying and renting out a house is an investment, and like all investments, there are risks, downsides and maybe some gut-wrenching moments along the way. You need to set emotions aside and treat it like a business; being a landlord will become your side job.
"Buying a house is the same thing as putting your money in the stock market—you're just going to live in it and bring your kids home to it. So it needs to be something that's going to be an investment in the future… and that's how you need to [approach] it or you have no business buying," says Colegrove, who has amassed a $400,000 increase in net worth from housing investments.
Also keep in mind that this is a long term endeavor. You shouldn't buy if you're not willing to own and manage property long term. Property value may go up over the years, but you shouldn't expect to make money overnight.
Like any business venture, you have to plan ahead, do your research and make sure you have a full grasp of what you're embarking on. Horrell cautions, "Don't rush into buying a house without a complete understanding of the financial and tax implications, especially if you think you're buying it because it is a good investment.  If it all goes wrong, you [may] not only lose the money you've spent, but you could [also] be on the hook for (hundreds of) thousands of dollars that you've borrowed."
3. Run the numbers.
Part of a successful business involves planning your costs vs. profits and sticking to a budget. The rent that you charge will be dependent on the local market, but the goal is to charge at least a few hundred dollars more than your monthly mortgage payment.
"Whatever [you] do, you need to make sure that your house is going to rent for more than your mortgage by enough money that you have a buffer," says Colegrove.
If the appliances are new and the house is in good shape, your monthly costs may end up being lower, but Colegrove suggests planning on 5% for maintenance costs. You want to bank any extra money you can in case of an unplanned replacement like a roof, boiler or bathtub.
You also need to decide if you're going to hire a property manager or self-manage. Colegrove self-manages all her properties to keep costs down, while Horrell decides on a case by case basis depending on the location and fees. Costs are different depending on the area and company you use—they can also be negotiable.
Make sure to explore all options when deciding how to pay for the house(s). Using a VA loan can be an attractive option because it allows you to put 0% down and use your money to upgrade the house. However,  VA loans are intended for your personal occupancy, so you cannot use one for a house you intend to rent right away."  Check out the conventional rates as well and work with a loan officer to see what ends up making the most sense in your situation.