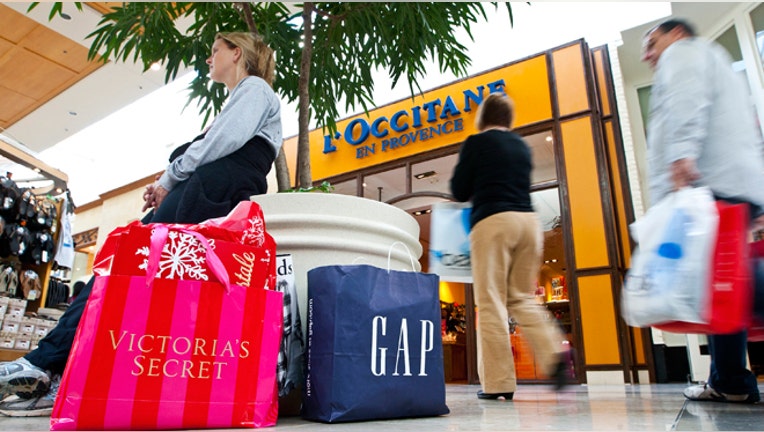 Welcome to On Sale at FOX Business, where we look at cool deals and insane bargains.
Labor Day not only brings a three-day weekend, but it's also the time of major sales from retailers, and consumers can score some hefty deals if they know where to look.
According to, Mark Ellwood, author of the forthcoming book Bargain Fever: How to Shop in a Discounted World, Labor Day weekend is the best weekend of the year for bargains – even better than Black Friday. That's because this official end to summer is prime time for retailers to discount their excess of back-to-school stock.
"Labor Day is full of bargains, Black Friday is full of cheap things," he says. "It's not the same thing."
The best buys in September and October are major appliances like washer-dryers and stoves, plus cookware and denim for back to school, he says.
"Never, ever, ever buy anything marked down less than 30% during any sale period, Labor Day or otherwise," says Ellwood. "30% is the price of entry to a real sale these days – anything less is a retail insult."
Ellwood also recommends starting early. While most brick-and-mortar stores start their sales on the Friday before the holiday, some retailers will agree to a discount on Thursday. If you can't make it to the mall until Monday, that's OK too. While the merchandise may be picked over, there's still great savings to be had.
"Monday is the fire-sale moment, when a request for a better deal will likely be honored since they're trying to clear the shelves," he says.
He suugests checking out out Sears (NASDAQ:SHLD) and Best Buy (NYSE:BBY) for appliances, Chefs Catalog for cookware, and Old Navy for jeans.  Then check out these other great sales, happening now:
Philosophy Sale
The skin care experts at Philosophy have a great sale going on through Aug. 29. Favorites like hope in a jar, the great mystery, inner grace, soul owner, and select lip shines are all part of the $20 and under sale, saving you up to 60%. Visit Philosophy.com to stock up.
50% Off at ELF
Speaking of skin care, e.l.f cosmetics is applying some deep discounts to its entire Studio line. The Almost Labor Day 50% off sale, which includes brushes, tools, sets and paletttes, gifts and of course great goodies for eyes, lips and face, is going on now through 9/1. All you have to do is use the code MUSTHAVE at checkout on all orders of $25 or more. Go to eyeslipsface.com.