Adobe Profit Tops Expectations on Revenue Growth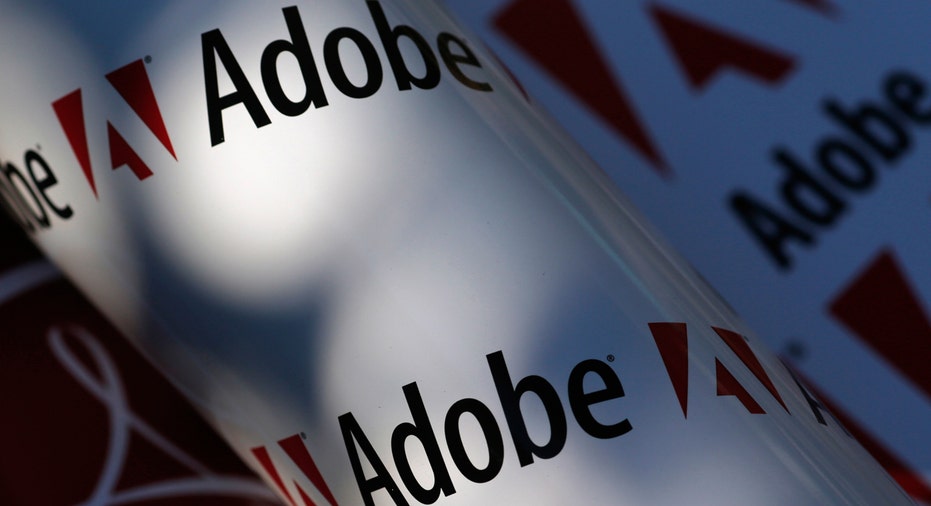 Adobe Systems Inc. on Thursday said profit more than doubled in its fourth quarter, driven by lower restructuring charges and higher digital-media revenue.
Shares of Adobe added 4.8% to $93.20 a share in after-hours trading.
Adobe, famous for its publishing software like Photoshop that is widely used by creative types, as well as popular Flash software, has benefited recently from higher digital-media revenue.
In the latest quarter, digital media annualized recurring revenue, a key metric Adobe uses to calculate how much it makes from subscriptions, grew about 13% to $2.99 billion on the addition of 833,000 net new Creative Cloud subscriptions.
In all, for the quarter ended Nov. 27, Adobe reported a profit of $222.7 million, or 44 cents a share, up from $88.1 million, or 17 cents a share, a year earlier.
Excluding stock-based compensation and other items, profit was 62 cents a share. Revenue jumped 22% to $1.31 billion.
Analysts had forecast 60 cents a share in adjusted earnings on $1.31 billion in revenue.
Profit in the quarter was helped by lower restructuring charges, which dropped to $521,000 from $19.4 million a year earlier.
Operating expenses edged up 3.4% in the quarter.
Gross margin narrowed slightly to 84.6% from 85% a year earlier. Deferred revenue hit a record $1.49 billion.
Write to Chelsey Dulaney at Chelsey.Dulaney@wsj.com
Copyright © 2015 Dow Jones Newswires