Adobe Posts Higher 2Q Profit on Digital Revenue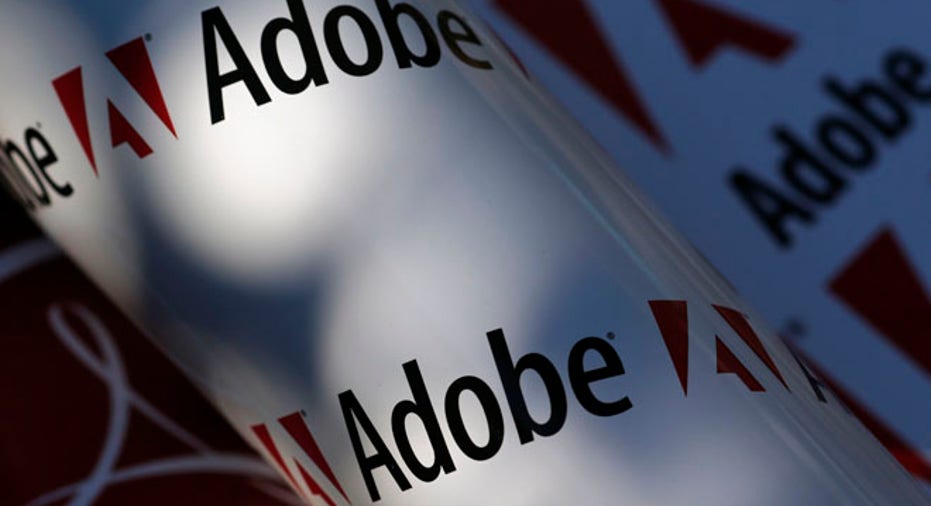 Adobe Systems Inc. reported a higher profit for the second quarter as digital media recurring revenue rose to $2.35 billion and added 639,000 creative cloud subscribers in the latest period.
The company raised its digital media recurring revenue target for the year to about $2.93 billion, but cut the revenue projection citing the negative impact of currency fluctuations. The San Jose, Calif., company now targets $4.85 billion in revenue, down from $4.93 billion.
For the current quarter, Adobe projects profit of 45 cents to 51 cents a share on $1.18 billion to $1.23 billion in revenue, compared with the consensus of 54 cents on $1.25 billion in revenue, according to Thomson Reuters.
As part of a broader digital restructuring, the maker of Photoshop, Illustrator design software and the ubiquitous portable document format or PDF, said in 2013 it would no longer sell packaged software. Like industry peers, Adobe opted for subscription cloud services, which in the latest period accounted for 66.6% of revenue.
Shares, up 18% over the past 12 months, fell nearly 2% to $78.65 in late trading.
Adobe, founded in 1982, hasn't paid a dividend since 2005, opting instead for share buybacks as a way to pass on some of its cash to shareholders. In the latest period, it retired about 2.6 million shares.
Company officials had said they would consider higher returns to shareholders in 2016 or 2017 as the company cash flow strengthens.
Overall, for the period ended May 29, Adobe reported a profit of $147.5 million, or 29 cents a share, up from $88.5 million, or 17 cents a share, a year earlier. Excluding stock-based compensation and other items, profit rose to 48 cents from 37 cents.
Revenue rose nearly 9% to $1.16 billion.
Adobe had projected a profit of 41 cents to 47 cents a share on $1.13 billion to $1.18 billion in revenue.
Gross margin narrowed to 84.1% from 85.5% a year earlier.
(By Maria Armental)