Adobe 1Q Earnings Fall But Top Estimates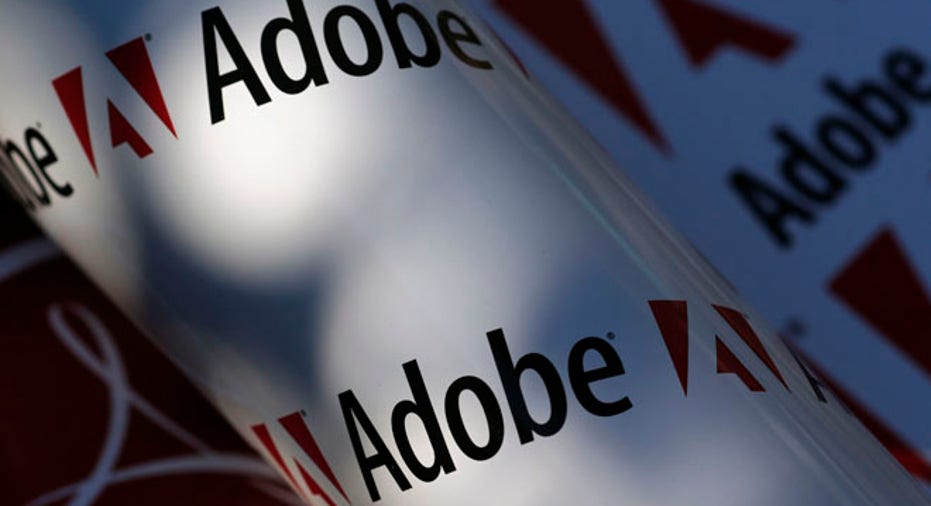 Adobe Systems (NASDAQ:ADBE) on Tuesday beat Wall Street expectations for the first quarter, although earnings slipped 27.8% amid higher expenses and weaker product sales.
The software maker reported a profit of $47 million, or nine cents a share, compared to $65.1 million, or 13 cents a share, in the same period a year earlier. Adjusted per-share earnings fell to 30 cents versus 35 cents.
Revenue ticked less than 1% lower to $1 billion. Total operating expenses were up 2.6%, due in part to higher restructuring costs.
Analysts were looking for adjusted earnings of 25 cents a share and revenue of $973.1 million.
The earnings report leaked out before Tuesday's closing bell, causing a brief spike in Adobe's shares. The stock was trading up 50 cents at $69.29 after hours.
Adobe is revamping its software portfolio in a move to the cloud, shifting away from boxed software. The company is now offering subscriptions to Photoshop and other types of design software. Adobe has said software-as-a-service gives users more pricing options.
The San Jose, Calif.-based company exited the first quarter with 1.84 million paid Creative Cloud subscribers, up 405,000 from the end of the fourth quarter of fiscal 2013.
Adobe said revenue from Marketing Cloud software subscriptions rose 24% year-over-year to $267 million.
Total subscription revenue soared 89% to $423.6 million. Product sales, which remained the largest top-line contributor for Adobe, fell 30% to $471.5 million.
"We achieved a significant milestone with our transition to the Cloud in our first quarter with more than half of Adobe's total revenue coming from recurring sources such as Creative Cloud subscriptions and Adobe Marketing Cloud adoption," said Mark Garrett, Adobe's executive vice president and chief financial officer.
Garrett added that subscription revenue for Adobe's Creative business, which includes Photoshop, exceeded revenue from legacy perpetual licenses for the first time.