Adidas Names Next CEO As Sports Apparel Wars Heat Up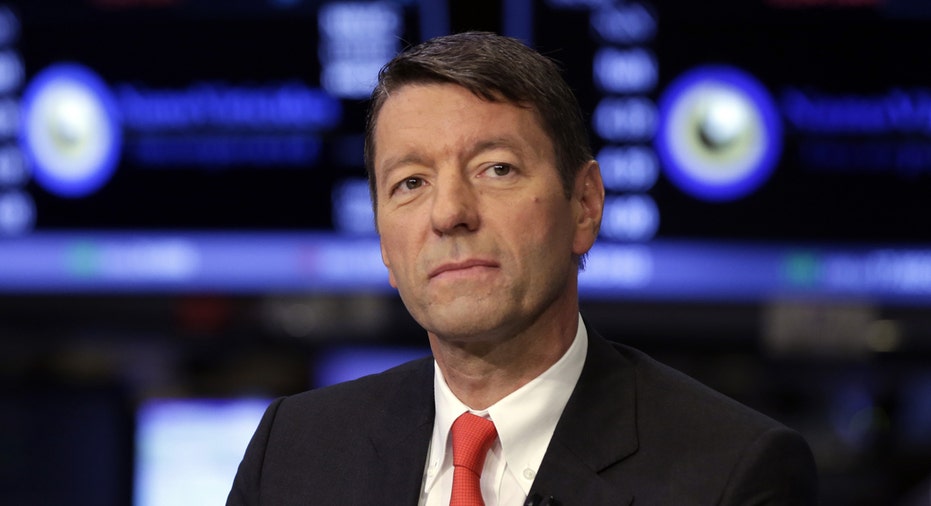 Adidas' stock jumped more than 6% in overseas trading Monday as investors celebrated an announcement that popular executive Kasper Rorsted would replace the embattled Herbert Hainer as the German sports apparel company's CEO. Upon assuming his new role on Oct. 1, 2016, Rorsted will be tasked with improving profitability at Adidas, which has struggled to maintain market share amid stiff competition from Nike Inc. (NYSE:NKE) and upstart Under Armour (NYSE:UA).
Hainer, the longest-tenured chief executive at a company that trades on Germany's DAX stock index, has dealt with widespread criticism from Adidas investors. The company was forced to reduce its financial guidance in 2014 amid sagging sales in its golf apparel sector and currency losses in Russia. Under Armour has overtaken Adidas as North America's second-biggest sports apparel company, while Nike has enjoyed rapid growth and record profits.
Rorsted's hiring came after a long search for a new chief executive. Hainer's contract ran through March 2017 and it was initially unclear if he would be allowed to finish out the deal. Prominent Adidas investors, including Ingo Speich, a fund manager at Union Investment, had called for Hainer's departure for more than a year. Rorsted was expected to be a highly sought-after executive after a successful tenure with Henkel, best known in the United States as the company that manufactures Dial soap.
"I think a lot of people were surprised that [Hainer] was going to be kept on until 2017, given the ebbs and flows of his business," said Sam Poser, managing director of institutional equities at Stern Agee. "The reason I think the stock reacted as well as it [did] was because that change – he's leaving in October – signified that the board got a more aggressive sense of urgency."
Adidas' business has shown signs of progress. The company's revenue increased 13% to 4.76 billion euros in its third quarter of fiscal year 2015 amid improved sales in the crucial North American market. In December, Hainer predicted a "record year" for Adidas in 2016, and the company announced earlier this month that it had met its goal for 2 billion euros in sales in China for 2015.
Igor Landau, chairman of Adidas' supervisory board, described Rorsted as a "passionate runner, skier and football fan" who would "continue the company's dynamic growth strategy."
"Kasper Rorsted is the perfect candidate to succeed Herbert Hainer as CEO of Adidas AG," Landau said in a statement. "He has extensive international management experience, having held positions with high-caliber companies such as Oracle, Compaq and Hewlett Packard. For eight years, Kasper Rorsted has very successfully headed up Henkel, a DAX company that just like the Adidas Group is known for its growth, internationality and sustainability."
Analysts have routinely accused Adidas of complacency in the face of rapid growth by its competitors. Rorsted's primary task will be to energize the venerable German sportswear brand and reassert its place in the industry, Poser said.
"The main challenge he has is just to instill a sense of urgency and a sense of dissatisfaction. I look at the best companies out there and I'd describe it as, they're permanently dissatisfied," Poser said. "Everybody's got their fingers crossed that they can keep it going for more than six months a year, 18 months, and they don't just take that deep breath [and relax]."