Adidas Looks To Regain Footing In '16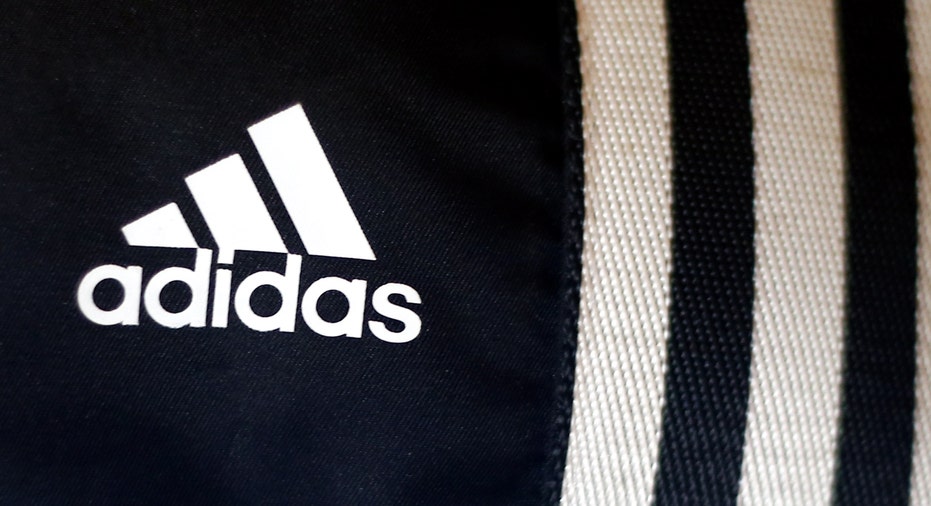 Adidas entered 2015 in sore need of a turnaround after watching rival brands Nike Inc. (NYSE:NKE) and Under Armour (NYSE:UA) gobble up market share and shelf space at its expense. With 2016 fast approaching, Adidas executives and analysts alike are optimistic the Germany-based company has taken the necessary steps to regain its footing in a crowded sports apparel marketplace.
Adidas faces stiff competition from Nike and Under Armour, each of which delivered strong performances in 2015. Nike continued its global dominance with $30.6 billion in revenue for its 2015 fiscal year, which ended last May. Under Armour leapfrogged Adidas in late 2014 to become the United States' second best-selling sportswear brand and set an ambitious $7.5 billion financial target for 2018.
Sagging sales in its TaylorMade-Adidas golf sector, coupled with currency losses amid financial unrest in the Adidas-dominated Russian market, forced the German brand to adjust its financial targets for 2014. Some investors called for the resignation of Herbert Heiner, Adidas' longtime CEO.
But analysts say Adidas' biggest mistake in recent years was losing touch with consumers in North America – the key to the footwear market and the sports apparel industry at large.
"The biggest problem for them was that the brand became too Eurocentric and not enough U.S.-centric," said Matt Powell, vice president of NPD Group's sports industry analysis division. "The United States represents 45 percent or so of the worldwide sneaker market. In order to win, you've got to win here. And they were losing here."
Adidas' apparent complacency in North America came as the worst possible time. Under Armour continued its 2014 surge with company-record revenues in 2015, buoyed by strong U.S. apparel sales and expanded efforts in the footwear sector. Adidas reported sales of 14.53 billion euros in 2014, or about $17.6 billion – a number which disappointed investors and fell short of expectations.
Both Nike and Under Armour are capitalizing on the "athleisure" trend and the United States' seemingly insatiable appetite for formal sportswear.
As Nike and Under Armour each rolled out a slew of innovative, well-marketed products and prepared to expand their international and direct-to-consumer businesses, there was a growing sense among analysts that Adidas was getting left behind.
"Adidas – and some other brands and retailers do as well – they come up with a new idea, it does very well and they take a deep breath and go, 'we figured it out,'" said Sam Poser, managing director of institutional equites at Sterne Agee CRT. "In this environment, because of the speed of information and everything, which has certainly changed dramatically over the last five years, the minute you take that deep breath and go 'oh, I've got it, I've figured it out,' everybody piles past you. I think that's what happened with Adidas."
Facing intense criticism, Adidas took several steps to address investor concerns about its future. The company shook up its management structure, hiring Mark King to serve as president of Adidas North America and head up efforts to reconnect with U.S. consumers. Endorsement deals with hip-hop mogul Kanye West and NBA star James Harden have proven to be marketing boons, and sales of the "Boost" running sneaker have been strong.  Wholesale numbers are increasingly robust as well.
Adidas' revenues increased 13 percent to 4.76 billion euros in the third quarter. The company raised guidance for its full 2015 fiscal year, with an expectation of mid-single-digit growth in North American sales and high-single-digit growth in overall currency-neutral sales. And earlier this month, Heiner predicted a "record year" for the company in 2016, buoyed by company forecasts of double-digit growth of sales in North America.
"They made a lot of moves and they're starting to see the fruits of those moves now," said Powell. "Their wholesale business has improved dramatically, their last set of numbers was quite strong, and the retail results, while not as good as the wholesale results, continue to improve. I expect that we'll see a solid year for them in '16."