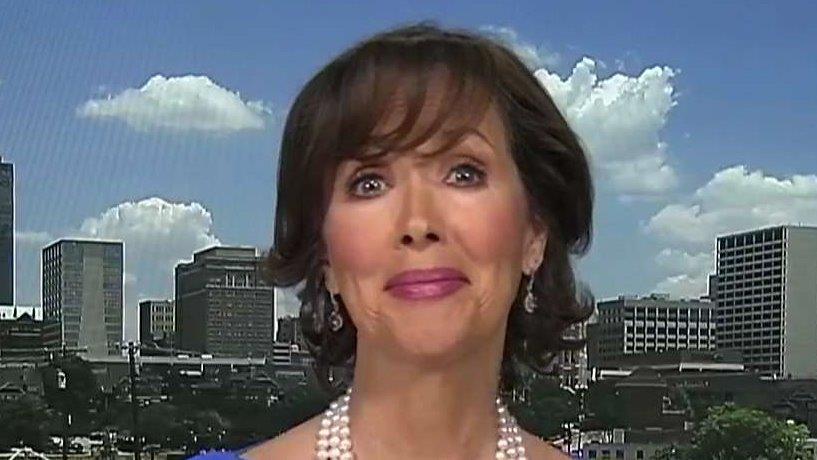 On Wednesday, International Women's Day, women from around the world are voicing their concerns regarding gender equality during the "Day Without a Woman" strike.
The strike, organized by the same group who led the Women's March on Washington in January marks the "beginning of a new international feminist movement" which aims to denounce not only Trump, but the environment of "economic inequality, racial and sexual violence, and imperial wars abroad" that produced Trump, according to the Women's Strike website.
But actress and author of "A Little Bit Vulnerable" Janine Turner doesn't believe there needs to be a protest to prove as a reminder of the valuable roles women play in society.
"I think there's an elitist quality to it and I think a lot of the working women today that need to show up to their jobs are being left behind. I personally don't feel like I need a day to feel appreciated it," said Turner.
Turner, who wrote a book advocating for women's rights is all for supporting women, but said "if it turns against Trump, then I have a problem with it."
"What Trump is doing is just fabulous, wonderful things – paid family leave, he wants to work on childcare, making neighborhoods safer, school choice. You know all these things are going to help women in the process."
Critics of the Women's Strike argue that it puts single mothers and families in a tough position to find childcare as schools such as Alexandria City Public Schools in Virginia, announced they will be shut down for the protest – something Turner takes issue.
"I think this is not worthy of women to walk away from the students, from the other single mothers that now are stranded – I have a problem with that."