Activist group claims shutting of five Canada-U.S. oil pipelines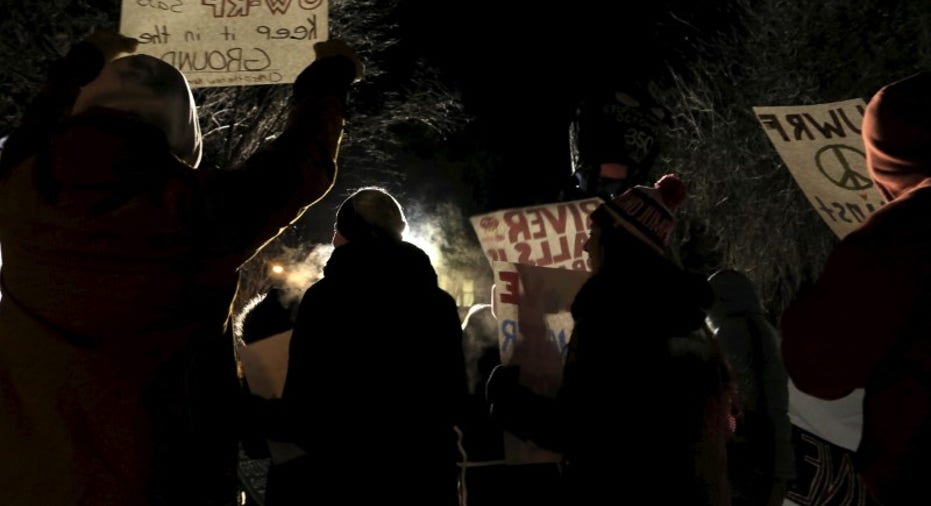 An activist group on Tuesday claimed that it had shut down 5 pipelines carrying crude oil from Canada into the U.S. market.
The group said in a press release that it was shutting down the pipelines to stand in solidarity with the Standing Rock Sioux Tribe, which have been protesting the construction of a controversial oil pipeline carrying oil from North Dakota down to the U.S. Gulf Coast.
The pipelines claimed to have been shut are Enbridge's Line 4 and 67, TransCanada's Keystone pipeline, Spectra Energy's Express pipeline and Kinder Morgan's TransMountain pipeline. The companies could not immediately be reached for comment.
According to the Duluth News Tribune, an Enbridge spokeswoman confirmed that a company valve station near Clearbrook, Minn., had been tampered with Tuesday morning, although she was unclear if the line had been shut or if there was damage.
(Reporting by Catherine Ngai)