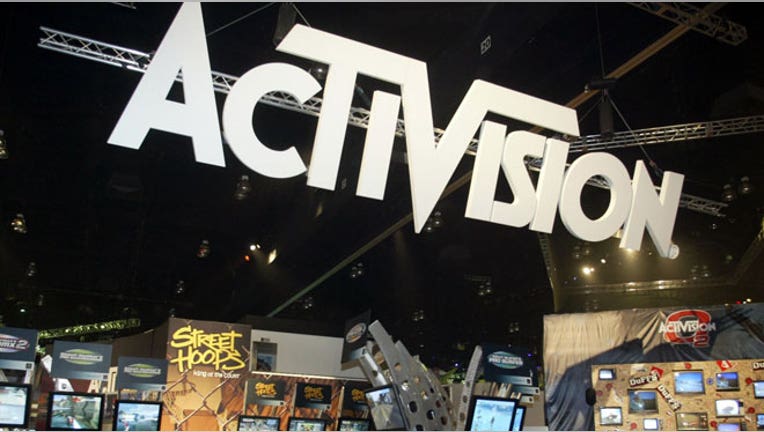 Despite reporting a 51% drop in its quarterly profit, Activision Blizzard (NASDAQ:ATVI) rallied to new all-time highs on Friday after beating Wall Street expectations and adding "World of Warcraft" subscribers.
After Thursday's closing bell, the video-game maker reported net income of $174 million in the fourth quarter, well below the year-ago period's $371 million. Per-share earnings fell to 22 cents from 31 cents. Revenue slipped 14% to $1.52 billion.
Adjusted earnings checked in at 79 cents a share, while adjusted sales were $2.27 billion. On an adjusted basis, analysts were looking for a profit of 73 cents a share and revenue of $2.22 billion.
Santa Monica, Calif.-based Activision said its "Call of Duty" franchise was No. 2 in North America and Europe last year, as "Call of Duty: Ghosts" was the best-selling title in both units and dollars. The  company's "Skylanders" was the third-most-popular gaming franchise. Overall, Activision was the top console and handheld publisher for 2014.
The company also wowed investors with the first quarter of "World of Warcraft" subscriber growth in more than a year. The online game had a total of 7.8 million subscribers by the end of the fourth period.
Activision shares surged 13.2% to $19.43 on Friday morning.
Looking ahead, Activision provided an outlook that was largely in-line with Wall Street's view. For the first quarter, the company sees adjusted earnings of nine cents a share and sales of $675 million. Activision expects full-year earnings of $1.26 a share and revenue of $4.6 billion.
"As we look to 2014 and beyond, we have the strongest and most diverse pipeline of games in our history," CEO Bobby Kotick said. "In 2014, we expect these releases to enable us to grow non-GAAP revenues year over year and generate record non-GAAP earnings per share."
Kotick hinted that new "Call of Duty" and "Skylanders" titles are on the way.
Jefferies analyst Brian Pitz raised his Activision price target to $25 from $23 and maintained a buy rating, noting that the company's core games proved resilient during the most competitive holiday season in recent memory.
Video game companies battled slow sales growth for much of last year, as consumers awaited the launch of new consoles from Microsoft (NASDAQ:MSFT) and Sony (NYSE:SNE).
In a research note to clients, Pitz said software attach rates, or the number of games sold per hardware unit, are likely to be high for the Xbox One and PlayStation 4. Those consoles are selling faster than expected, he said.