Accenture Forecast Disappoints, Shares Slip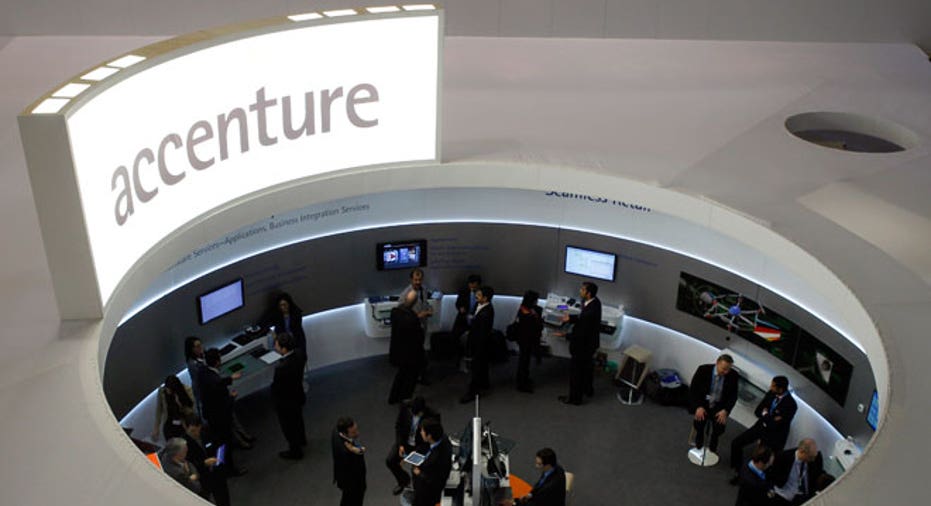 Consulting and outsourcing company Accenture Plc (NYSE:ACN) forecast first-quarter revenue largely below analysts' expectations as stiff competition from rivals hurt new contracts wins.
Shares of the company, which counts International Business Machines Corp (NYSE:IBM) among its rivals, were down 3 percent at $77.15 in premarket trading.
Accenture forecast first-quarter revenue of $7.55 billion-$7.80 billion.
Analysts on average were expecting $7.80 billion, according to Thomson Reuters I/B/E/S.
The company said it expects $34 billion-$36 billion of new contracts for the year ending August 2015 — largely below $35.88 billion in the previous year.
The company forecast full-year profit of $4.74-$4.88 per share, less than analysts' average estimate of $4.91 per share.
Accenture has faced pricing pressure amid sluggish business spending in the last few quarters.
The company's net income rose to $760.2 million, or $1.08 per share, in the fourth quarter ended Aug. 31 from $727.3 million, or $1.01 per share, a year earlier.
Net revenue increased to $7.78 billion from $7.09 billion.
Analysts had expected a profit of $1.10 per share on revenue of $7.6 billion.
(Reporting By Lehar Maan in Bangalore; Editing by Joyjeet Das)