Abercrombie & Fitch's 15% Sales Plunge Sparks Steep Selloff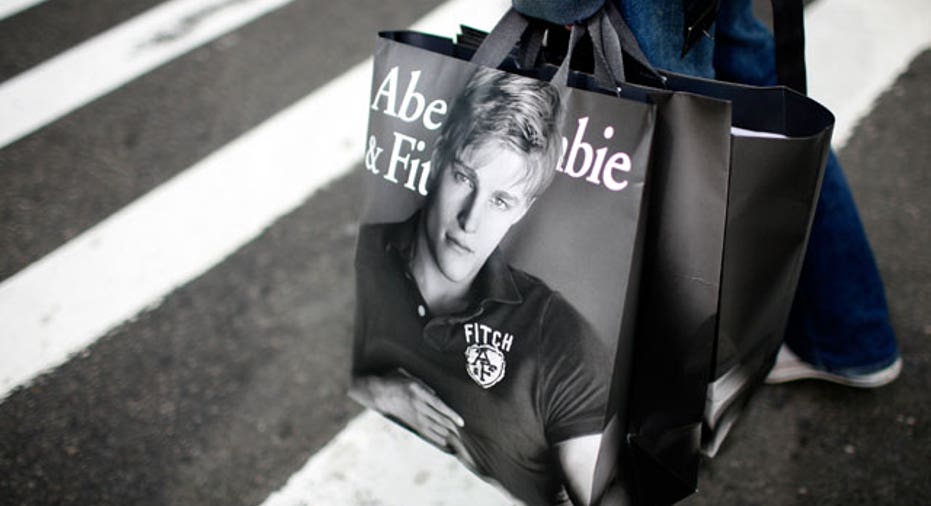 Abercrombie & Fitch (NYSE:ANF) disclosed a deeper-than-feared first-quarter loss and a 15% plunge in same-store sales on Friday, triggering a 9% retreat in the apparel maker's shares.
Management blamed the gloomy results on "significant inventory shortage issues," but also forecasted full-year earnings that would trail consensus estimates.
A&F said it lost $7.2 million, or 9 cents a share, last quarter, compared with a deeper loss of $21.3 million, or 25 cents a share, a year earlier. Analysts had called for a loss of 5 cents a share.
Sales slumped 8.9% to $838.8 million, badly trailing the Street's view of $941 million. Alarmingly, same-store sales tumbled 15%.
A&F said its U.S. sales plunged 17% to $534.9 million, drowning out a 10% jump in international sales to $303.9 million. Gross margins expanded to 65.9% from 58.7% thanks to shrinking costs.
While pointing out the improvements on the EPS front, A&F CEO Mike Jeffries acknowledged in a statement that "the first quarter proved to be more difficult than expected on the top-line due to more significant inventory shortage issues than anticipated, added to by external pressures."
Looking ahead, A&F warned its same-store sales are expected to decline for the balance of the year, translating to EPS of $3.15 to $3.25. Even the high end of that range would significantly trail estimates on Wall Street for $3.49.
For the current quarter, A&F forecast EPS of 28 cents to 33 cents, compared with the Street's view of 31 cents.
"Comparable sales trends progressively improved during the quarter and with the inventory headwinds largely behind us, we expect to see continued sequential improvement in the second quarter," Jeffries said.
Shares of New Albany, Ohio-based A&F slumped 8.48% to $49.76 in premarket trading Friday morning, setting them up to wipe out a chunk of their 2013 advance of 13.3%.