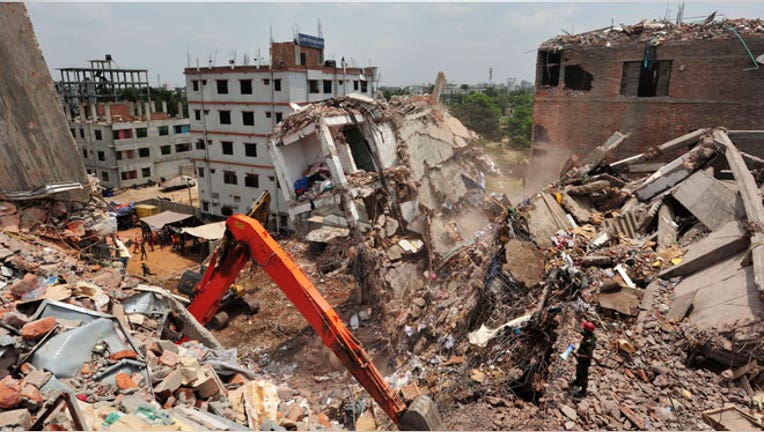 Abercrombie & Fitch (NYSE:ANF) verbally agreed this week to sign the Bangladesh fire and building safety accord to improve worker conditions in the world's second-largest apparel exporter behind China.
The New Albany, Ohio-based retailer becomes just the second American company to join an accord that was drawn up by labor groups that have long chastised worker conditions in low-cost regions like Bangladesh.
"We are committed to Bangladesh and support industry-wide efforts to improve safety standards," Abercrombie & Fitch Director of Sustainability Kim Harr said in an email. "We believe this is the right thing to do to bring about sustainable, effective change."
While several retailers in Europe have signed it, many in the U.S., including Wal-Mart (NYSE:WMT), have chastised the accord, with the world's largest retailer saying its own internal safety plans will get to the heart of the issue faster and more efficiently.
Wal-Mart tightened its inspection standards on all its factories in Bangladesh earlier this week amid growing criticism of factory conditions in the country following a building collapse that killed more than 1,200 people. It also improved transparency, posting a list of hundreds of Bangladeshi manufacturers banned because they failed to meet its standards.
Wal-Mart, which has been criticized for its supply chain ethics and was forced to explain how boxes of its branded sweatshirts were found in a factory where a fire last year killed 112 people, says it has been improving the thoroughness of its inspections for several months. The Bentonville, Ark.-based retail chain has "zero tolerance" for unauthorized subcontracting.
Meanwhile, the National Retail Federation has also come out against the accord, telling Reuters that it "veers away from commonsense solutions" and serves as nothing more than a "legally questionable" tool to drive special interests of IndustriALL and UNI global unions. Earlier this week, an NRF spokesperson told Fox Business that the group's supply chain expert was working with "several groups" on drumming up a solution to workplace violations in Bangladesh.
In a statement, however, the general secretary of UNI Global Union, Philip Jennings,one of the labor groups at the head of the accord, said Wal-Mart and others who fail to sign the accord are "out of step."
"By not signing up the Walmart brand sinks to a new low," he said. "We will make progress without them."
European retailer H&M became the first retailer earlier this week to sign the accord, others to follow as Tesco, Carrefour and Corte Ingles.
Bangladeshi officials last weekend agreed to allow worker unions in the country and raise minimum wage amid outcry from the garment industry's worst-ever disaster.