Abercrombie 1Q Profit Dives on European Weakness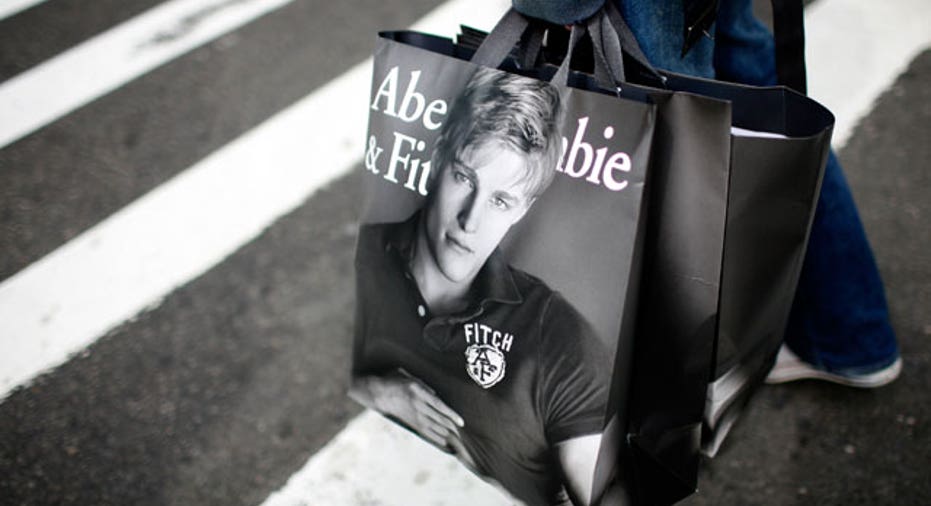 Abercrombie & Fitch (NYSE:ANF) reported a steep drop in first-quarter profit despite higher sales as demand slumped at its veteran stores amid weaknesses in Europe.
The teen and children's retailer reported net income of $3 million, or 3 cents a share, compared with a year-earlier $25.1 million, or 28 cents. The results trumped by a penny average analyst estimates in a Thomson Reuters poll.
Revenue for the three months ended April 28 was up 10% to $921.2 million from $836.7 million a year ago, missing the Street's view of $952 million. U.S. sales were up 1% to $644.3 million, while those in its market abroad jumped 42% to $277 million.
However, the New Albany, Ohio-based company posted a 5% drop in comparable store sales, which is a key metric for retail growth. Sales at stores open longer than a year were down across its three main retail brands, led by softness in Europe.
"While we are disappointed that European sales trends remain challenging in a very difficult macroeconomic environment, we are largely satisfied with our overall performance for the quarter in that context," Abercrombie CEO Mike Jeffries said in a statement.
Expenses as a percentage of sales increased to 49.5% from 47.7%, a reflection of higher promotional spending and taxes.
Despite early setbacks, Abercormbie anticipates a rebound in the latter half of the year. It sees full-year earnings in the range of $3.50 to $3.75 a share, which brackets the Street's view of $3.56.
"With cotton cost issues now largely behind us, we look forward to strong year over year earnings growth in the back half of the year," Jeffries said.