AbbVie Cools on $55B Shire Deal After U.S. Tax Changes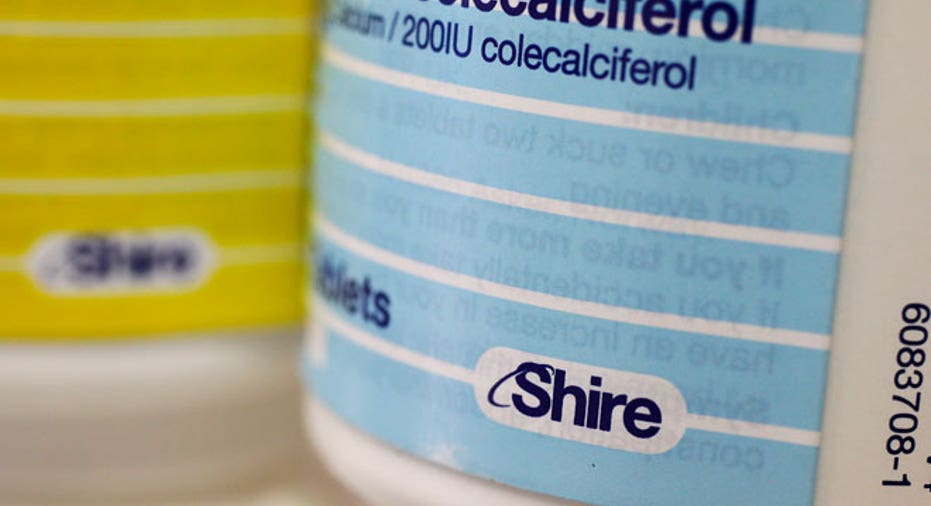 U.S. pharmaceutical company AbbVie said it was reconsidering its $55 billion takeover of Shire in the wake of U.S. government moves to curb deals designed to cut tax, wiping $13 billion off the London-listed firm's stock price.
Chicago-based AbbVie said late on Tuesday it was responding to the U.S. proposals which aim to make it harder for American firms to shift their tax bases out of the U.S. and into lower cost jurisdictions in Europe.
AbbVie's move for Shire, a leader in drugs to treat attention deficit hyperactivity disorder (ADHD) and rare diseases, was announced in July amid a spate of similar takeover deals within the U.S. and European pharmaceutical sector.
It proposed creating a new U.S.-listed holding company with a tax domicile in Britain, which applies low tax rates to patent income and has passed laws that make it easy for companies to shift profits into tax havens.
The news hammered shares in Shire, sending them down 27 percent, back to where they were before the deal talks emerged in June.
Shares in larger rival AstraZeneca, which had rebuffed its own takeover deal by U.S. group Pfizer fell 4 percent while replacement knees and hips maker Smith & Nephew, which had also been touted as a target, slipped 3 percent.
AbbVie's move wrongfooted Shire investors, coming just weeks after AbbVie chief executive Richard Gonzalez, in the wake of the Treasury proposals, told employees of both companies he was "more energized than ever" about the deal.
Also tax advisers had said the Treasury measures were unlikely to significantly impact most inversion deals.
Although the new rules will make some deals costlier and others more difficult, fast-food chain Burger King Worldwide Inc said it will proceed with its $11.5 billion transaction with Canada's Tim Hortons Inc.
Gonzalez had said Shire's appeal stretched far beyond its tax domicile, pointing to its portfolio of drugs, some of which command prices of hundreds of thousands of pounds for an annual course of treatment, and its pipeline.
Buying Shire would reduce AbbVie's reliance on its Humira drug, the world's top selling arthritis medicine which loses U.S. patent protection in 2016.
Nonetheless, the tax savings from the deal were significant. Locating the combined group in Britain could reduce AbbVie's 22 percent tax rate to about 13 percent for the new company, it had said.
POLITICAL HEAT
The number of tax-inversion deals, particularly in healthcare, have surged in the past year, ramping up the pressure on the Obama administration to clamp down on corporate deals aimed at lowering tax bills.
The U.S. Treasury has used existing laws to limit tax inversion, including a prohibition on "hopscotch" loans, which allow U.S. companies to access foreign cash without paying tax in the United States.
Panmure Gordon analyst Savvas Neophytou said the board of AbbVie had a responsibility to its shareholders to consider new facts relating to any ongoing event that impacts shareholder value.
"Ultimately we expect the deal to go through," he said.
Analysts at Barclays said even after the changes there were still tax benefits available to AbbVie, not least access to Shire's U.S cash stream, which reduces the amount of cash that AbbVie needs to be repatriated from abroad to fund dividend payments, share buybacks and domestic business development.
They estimated Shire's U.S. cash stream alone affords AbbVie roughly $500 million of tax savings a year.
Cenkos analyst Navid Malik said AbbVie could be playing "hardball".
"They could have put this out to try and get Shire back to the table to potentially renegotiate but I don't think that will happen," he said.
"Shire's the one with the least amount to lose. Shire has a strong pipeline and a very strong product portfolio."
Were AbbVie to renege on its recommendation for the deal to shareholders it could have to pay a break fee of around $1.6 billion to Shire.
"AbbVie's board will consider, among other things, the impact of the U.S. Department of Treasury's proposed unilateral changes to the tax regulations announced on September 22," AbbVie said.
The U.S. firm said its board would meet on Oct. 20 to consider whether to withdraw or modify its recommendation on the deal with Shire.
Shire, which said its trading had remained strong, urged AbbVie to push ahead with the deal.
"The board of Shire believes that AbbVie should proceed with the recommended offer," Shire said.
HEDGE FUNDS BURNT
Some of the world's top hedge fund managers, who had been building up "long" positions betting on future share price gains at Shire due to AbbVie's bid interest, faced getting burnt by AbbVie's decision.
Data from Britain's Financial Conduct Authority (FCA) showed that no fund had a major "short" position of more than 0.5 percent that marked a bet on Shire's shares falling in future.
"We just don't know what's happened," said one hedge fund manager, who declined to be named.
"The tone from the AbbVie camp since the new U.S. rules has been very instructive up until now. They have been very keen to do the deal."
Shire was advised by Goldman Sachs, Morgan Stanley, Deutsche Bank, Evercore and Citigroup, while AbbVie was advised by J.P. Morgan.