Abbott Laboratories may see boost from St. Jude's acquisition: Barron's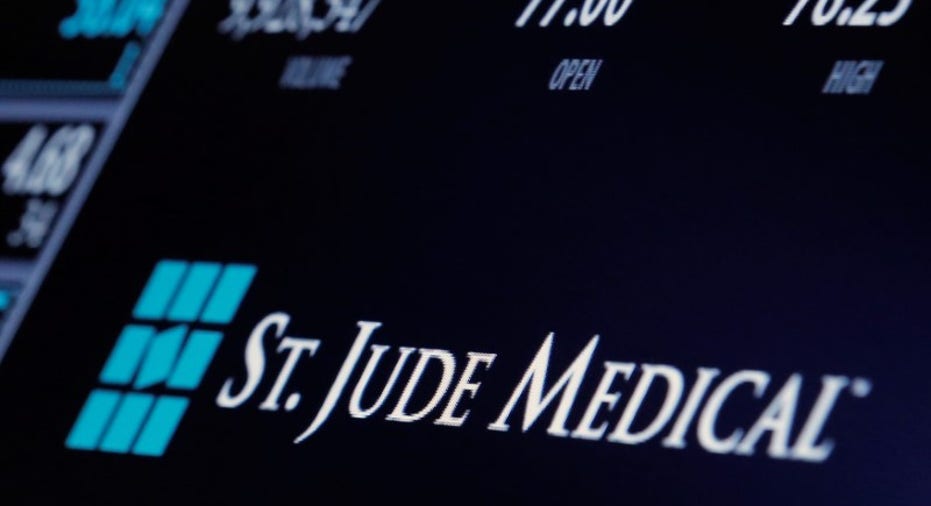 Abbott Laboratories is likely to see its shares rise again after trading range-bound for nearly a year on the back of its $25 billion acquisition of medical device-maker St. Jude Medical, Barron's said on Sunday.
The global healthcare company, based in Abbott Park, Illinois, has seen its stock trade between $37 and $45 for a year, as investors remain concerned over currency headwinds given the company's global business and its St. Jude acquisition.
However, the uncertainty has also created an opportunity to buy inexpensive shares of a company with a "proven track record and a good shot at continuing its double-digit earnings growth," the report said, adding that a 20 percent return is credible over a year.
The St. Jude deal, which closed last month, has weighed on the stock, with some investors questioning whether Abbott overpaid for a company that's seen a history of delayed product launches. However, the acquisition pushes Abott's profile more towards the U.S. market, which should ease concerns about the strength of the dollar.
Also, a number of St. Jude legacy products are expected to win federal approval later this year following the green light on its Assurity MRI pacemaker earlier this month.
(Reporting by Catherine Ngai; Editing by Sandra Maler)