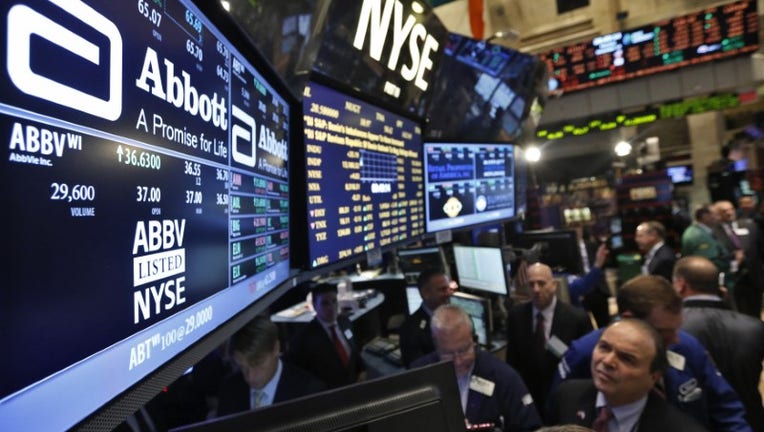 Diversified healthcare company Abbott Laboratories on Friday agreed to buy Alere Inc at a lower price than it had previously offered, ending a prolonged legal battle over the company's plan to acquire the diagnostic-testing company.
Abbott's revised offer values Alere's equity around $5.3 billion, down from the about $5.8 billion value announced in February last year, the companies said in a statement.
Abbott will now pay $51 per share for Alere, compared with its earlier offer of $56 per share. The new price was a much better outcome than what Alere's shareholders had priced in, given that Alere's shares closed at $42.31 on Thursday on the New York Stock Exchange.
While the new deal values Alere at 26.84 times forward earnings, Alere's peers are on average valued at 37.9 times, according to Thomson Reuters data.
The new $51 per share deal price is in the middle of the initial $49 to $53 per share range that Abbott had indicated it would be willing to pay for Alere when it first discussed an acquisition in December 2015, according to Alere's proxy statement to its shareholders.
Abbott at the time had not carried out due diligence on Alere, and subsequent negotiations led to a deal being agreed in January 2016.
In April last year, Abbott had raised concerns about the accuracy of various representations, warranties and covenants made by Alere in the earlier merger agreement, and had offered to pay $30 million to $50 million to terminate the deal.
Waltham, Massachusetts-based Alere, which makes tests for infections such as HIV, tuberculosis, malaria and dengue, sued Abbott in August last year in an attempt to force the company to move ahead with the deal.
In December, Abbott filed a suit to terminate its proposed acquisition of Alere, citing a "substantial loss" in the value of the diagnostics company since they struck a deal in February 2016.
Abbott and Alere said on Friday that the companies had agreed to dismiss their respective lawsuits, and the deal is expected to close by the end of the third quarter of 2017.
The deal will help Abbott expand in point-of-care diagnostic testing, a market that is growing as physicians increasingly adopt rapid tests that speed up treatment.
Point-of-care tests provide results to doctors in a matter of minutes and can be conducted in the physician's office, an ambulance or even at home.
Illinois-based Abbott sells medical devices, nutritional products and baby formula.
The news about the revised deal was first reported by the Financial Times, citing people close to the matter.
Up to Thursday's close Alere shares had risen 8.6 percent this year while Abbott had increased 11.1 percent to $42.67.
(Reporting by Rama Venkat Raman and Ankit Ajmera in Bengaluru; Editing by Vyas Mohan and Andrea Ricci)