Aaron Hernandez's Attorney Says His Family is Investigating 'Suicide'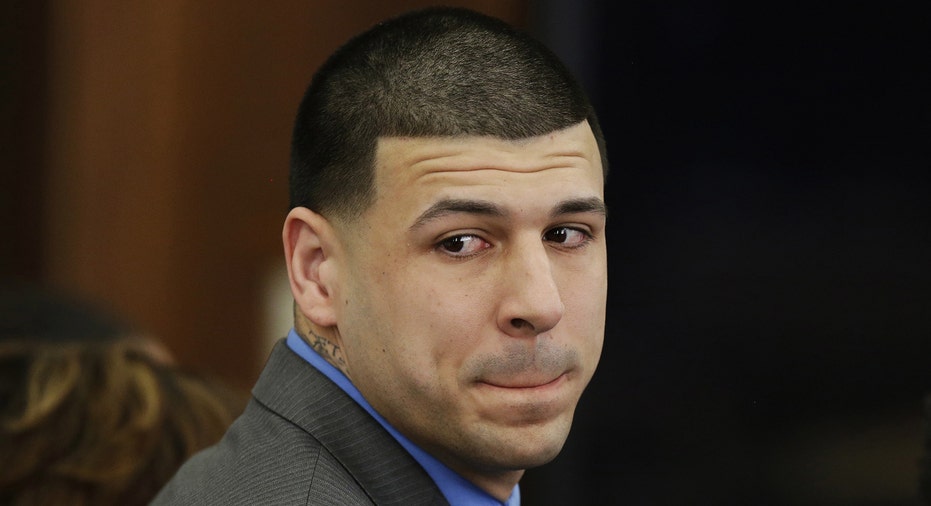 Aaron Hernandez's attorney Jose Baez said Wednesday that the former NFL star's family and legal team are "shocked and surprised at the news of Aaron's death," and are opening a full investigation into it.
"There were no conversations or correspondence from Aaron to his family or legal team that would have indicated anything like this was possible. Aaron was looking forward to an opportunity for a second chance to prove his innocence. Those who love and care about him are heartbroken and determined to find the truth surrounding his untimely death," Jose Baez, Hernandez's attorney in a recent double murder trial of which the former Patriots player was aquitted, tells FOX Business.
Baez said he has requested that authorities "conduct a transparent and thorough investigation," and that his own law firm will also conduct its own examination.
Hernandez, 27, was found dead in his prison cell of an apparent suicide early Wednesday, according to Massachusetts prisons officials. Guards said he hung himself using a bed sheet attached to a window. He was serving a life sentence without the possibility of parole for his murder conviction in the 2013 shooting of Odin Lloyd.