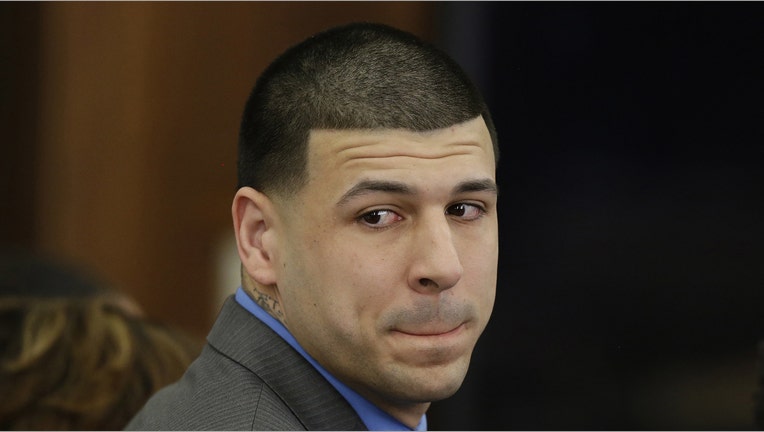 A judge is set to hear arguments in a push by lawyers for late NFL star Aaron Hernandez to erase his conviction in a 2013 murder.
The former New England Patriots tight end hanged himself in his prison cell on April 19 while serving a life sentence in the killing of semi-professional football player Odin Lloyd. His suicide came just five days after he was acquitted in a separate double slaying in 2012.
Hernandez's appellate attorneys have made their request under a long-standing legal principle in Massachusetts holding that when defendants die before their direct appeal is decided, their convictions should be vacated.
Prosecutors, however, have argued that dismissing his murder conviction would reward his "conscious, deliberate and voluntary" act of taking his own life.
The judge who presided at Hernandez's trial in Lloyd's killing has scheduled a hearing Tuesday.
In a court filing last week, Bristol County District Attorney Thomas Quinn III argued that a defendant's death while an appeal is pending does not always require what is known as "abatement," including when "a defendant's death is a result of his own conscious, deliberate and voluntary act."
Hernandez's appellate lawyers say his conviction in the Lloyd case is not considered final because the automatic appeal he was entitled to had not been heard at the time of his death.