A Young Entrepreneur Defines Beauty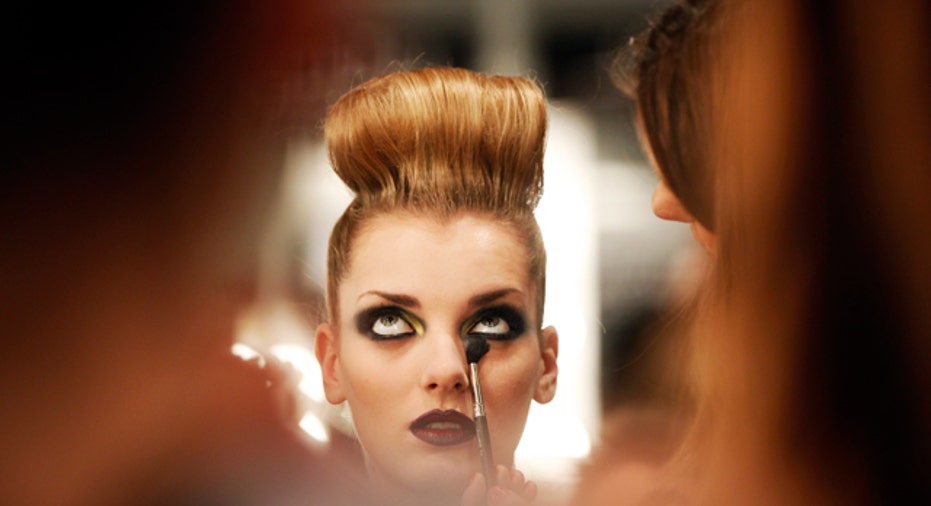 In the life of a female, ideally she finds a sweet spot between enjoying makeup and fashion and feeling she's complete without the adornment. It's a place where she relaxes into her true self, wearing lipstick not to feel whole, but to reflect and enhance the beauty emanating from within.
That is where Alexis Wolfer strives to live. And she does so successfully most of the time. What sets apart this 26-year-old entrepreneur from so many in the beauty and wellness industry is her willingness to admit she doesn't have all the answers.
"People respond to the fact that you're in this with them," Wolfer said in our recent interview.
That's 'people' as in readers. Wolfer is the founder and editor-in-chief of an online magazine called TheBeautyBean.com, a project she launched in January 2010 with all her savings. Its content is organized into juicy sections titled Beautify, Sweat, Lust, Nourish and Pamper and it is refreshingly free of diet talk and airbrushing.
Wolfer is the decision maker and those decisions are often coming from a place of personal experience. Her desire to create a beauty destination free of unhealthy messages about food and weight stems in part from her own struggles with an eating disorder in college.
"I've bought and thrown away more scales than I care to admit," Wolfer said. "Weight isn't worth."
When she and her staff launched the now-viral Makeup Free Mondays Movement about a year ago, Wolfer bared her face for publication after test driving the idea for weeks in a trial run before suggesting it to readers.
"That first Monday I was makeup free I had a meeting," Wolfer said. "There were several men in the meeting. I said, 'I'm so sorry I'm not wearing makeup' and I went on to explain. No one cared. Why did I feel the need to validate that?"
Socialization, for starters. Many of us were brought up to believe we weren't presenting ourselves properly in public without makeup, kind of like showing up half-dressed. If I was dashing to the store for milk, my mother always asked, "Where's your lipstick?" After a while, it becomes rote.
That's why Wolfer's Makeup Free Mondays Movement packs such punch, luring celebrities such as Sports Illustrated cover model Brooklyn Decker, swimsuit model Julie Henderson, and model/actress Jessica Clark to bare their faces and prompting tennis star Serena Williams to re-Tweet posts about it. And it's also why Wolfer had the idea of combining it with an initiative to get makeup donated to organizations that do prom dress drives for girls who can't afford to get gussied up for that special day. TheBeautyBean.com has given over 1,000 pieces each to Dress for Success and the Lower East Side Girls Club, but encourages women around the country to donate to similar organizations in their own communities.
Wolfer noted some think it's "a little bit ironic" to ask people to donate cosmetics when she's advocating not wearing any one day a week, but the tie-in is clear to her -- those participating are wearing one-seventh less makeup a week. Why not donate it?
The ability to see those two concepts coexisting is part of finding the aforementioned sweet spot. Like many, Wolfer remembers playing dress-up as a girl and trying on her mother's makeup. Part of the feeling and the fantasy was "it doesn't look like me." That often continues for women, the idea that we're putting on a mask. But Wolfer's journey into the beauty business has taught her perspective around it.
"Now when I put on bright lipstick it's for fun," she said.
Her passion for promoting positive self-image goes far deeper than fun, though. A New Yorker whose father and brothers all worked in finance, Wolfer went to Washington University in St. Louis and majored in economics. Along the way she "stumbled" into an "Introduction to Women's Studies" course that changed her and prompted her to switch majors.
"I just remember being so moved by it, looking at the entire world through a new lens," Wolfer said. "Not better or worse, just different. It was the same history, but the way a female during that time would tell it."
She wound up doing her undergrad thesis on the intergenerational effect of domestic violence and eventually went to Tanzania with a women's empowerment group. The dreams dancing in her head were along the lines of being editor of Vogue someday, perhaps working at Conde Nast or Hearst to start, and volunteering for causes she'd come to care about on the side.
Ready to be back in New York but also wanting to pursue a master's degree, Wolfer created a women's studies program from the existing human rights curriculum at Columbia University; it included taking some classes at Barnard. Her immersion in what was affecting and shaping women's lives makes it all the more ironic that she was dealing with an eating disorder simultaneously.
"I was so able to disconnect what I was doing from what I was learning," she said.
But that is what makes her presence on the beauty and wellness scene so powerful. She knows how to provoke conversations.
"I think for so many people in our generation, feminism is the 'f' word," Wolfer said. "The fight women are fighting now is with ourselves. We should not be tearing each other down, but building each other up. There was an external enemy. Now the enemy is within."
She saw that play out when she launched Makeup Free Mondays last year and her own makeup-free face was plastered on the homepage of AOL for about a day and a half. Her mailbox was overloaded with feedback.
"Almost all of the negative emails came from women and the positive ones from men," she said. "Men just really responded more positively to it. It was like that first meeting. The men hadn't even noticed I wasn't wearing makeup. It was, 'oh yeah, now that you say something.' We're our own worst enemies."
At first Wolfer didn't see how we treat our bodies as a women's rights issue. Typically, she noted, that term refers to things like domestic violence, rape as a weapon of war, and maternal health care, to name a few.
"Now I believe [valuing ourselves] is the most important fight to fight," she said.
That's why she works seven days a week on it. That's why Makeup Free Mondays is about confidence.
"The point isn't to suffer and feel you don't look your best," she said.
And it's why the prom donation idea is in step with the rest of Wolfer's message.
"It's a gift of confidence to those who can't afford makeup," she said.
A swipe of pink lipstick en route to finding that sweet spot, the place that feels like one's true self.
Nancy Colasurdo is a practicing life coach and freelance writer. Her Web site is www.nancola.com and you can follow her on Twitter @nancola. Please direct all questions/comments to FOXGamePlan@gmail.com.