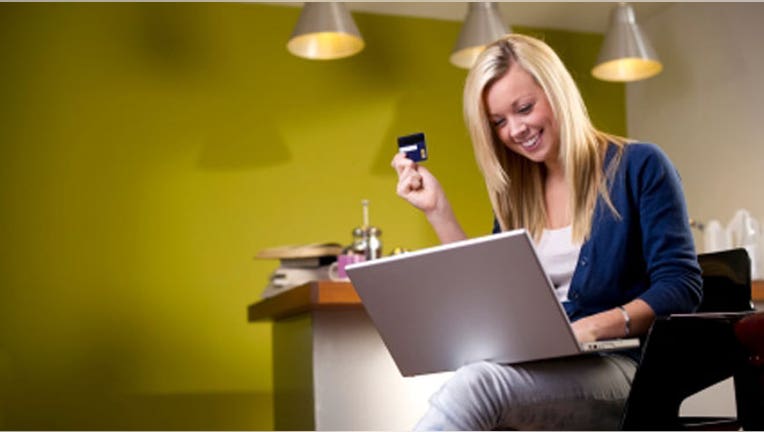 A new online tool helps you build a one-stop retail want list and track sales. Give yourself an affordable home makeover with a professional decorator. Sport a new pair of sandals while doing some good for others, and a new service makes it easy to share hand-me-downs for baby.
One Big Want List
Online shoppers now have access to a great new tool that makes it easy for you to save all of your online shopping must-haves in one shopping list. It's called Wantworthy and it's accessible via browser bookmark or toolbar. Simply select what you want, add it to your list by clicking the +WANT button in your browser, and if you want, you can share it with your friends on Facebook for help in deciding whether or not to make a purchase. Wantworthy also makes it easy to watch when items on your "to buy" list go on sale. Sign up free at Wantlist.com.
Designer Discount
If you've ever wanted a little help sprucing up your space, but can't seem to find a place in your budget for an interior decorator, you'll want to pay a visit to Tastemaker. Currently by invitation only, Tastemaker makes it easy to get a few tips from professionals at a fraction of the price. First, you take a few snapshots of the room you want to decorate, and then create a brief for the Tastemaker team, specifying your personal style preferences and ideas for the room.
Tastemaker decorators will tackled the project and send you suggestions and ideas. You can then select the designer whose taste you like best, and if you want, schedule an appointment to have the room measured. Then you can set up a call with the designer, discuss layout, furniture, colors and budget. The designer will then send you a fully designed floor plan, drawn to scale, with places to find select furnishings and other décor. Request an invitation at Tastemaker.com.
Goodie Two Shoes
If you're planning to get away before the summer ends, and need some new flip-flops before you hit the beach, check out Flying Flips. The company sells flip-flops designed by independent artists, and feature an assortment of styles from classic solids to colorful prints.
For every pair of flip-flops sold, Flying Flips will donate a pair to someone in need. So when you're wearing them, you can know a twin pair is being worn somewhere by someone who wouldn't otherwise have them. The sandals are made of 20-30% of recycled materials. Prices average around $31, including shipping. Shop now at FlyingFlips.com.
All for Onesies…
…and onesies for all. Pickybunny helps moms and kids find "pre-loved" baby clothes to help save a little green – and stop once-worn items from going to a landfill. Moms who sign up for Pickybunny can select to have a personalized shipment of gently worn baby clothes for just $19.99 per month. Shipping is free. There are three levels of subscription service: Budget, Basic and Boutique Bunny. Membership can be paused or canceled at any time. Sign up here.
Know of a killer deal or insane bargain? Email the goods to OnSale@FOXBusiness.com and share the wealth.