A Treadmill at Work, Good for Business?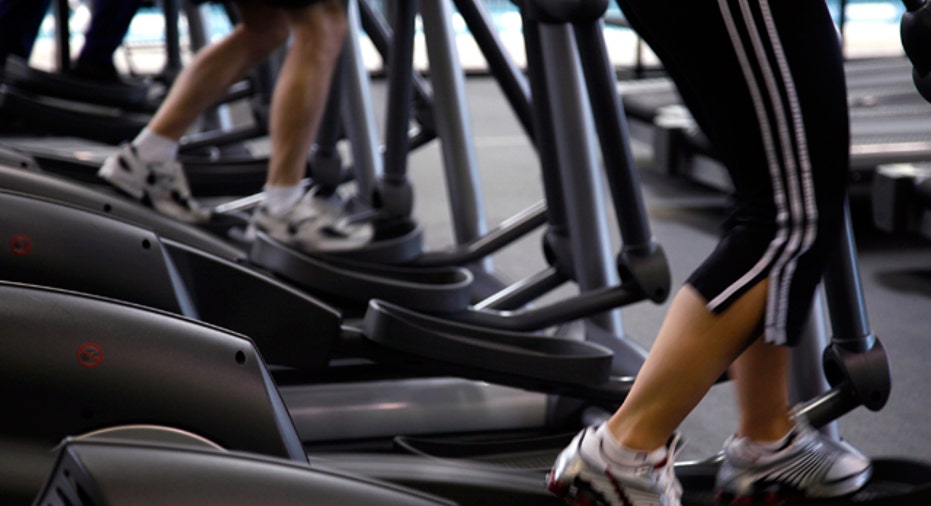 Want to have happier, more loyal employees? One answer may be as simple as getting a treadmill.
According to a recent survey, employers that offer wellness programs see increased employee retention, productivity and attendance. And for every one dollar spent on wellness initiatives they see medical costs improve by an average of $3.27 and absenteeism costs cut by an average of $2.73.
The survey from Principal Financial Group found that more than half of employees at these small to medium-sized businesses are more productive as a result of these programs, and 40% said wellness programs encourage them to stay with their company. Also, more than one-third of employees offered such programs said they have missed fewer days of work. The survey questioned 1,121 workers.
Amanda Austin, director of federal public policy at the National Federation of Independent Business, said small business wellness programs often vary depending on the type and size of the business, and what it can afford for its workers.
"There's a big difference between what a large company can do and what a mom-and-pop can do," Austin said. "I do think it's a general trend that more employers are engaging in these, and there's a trickle-down effect, so you will see more of this."
Many businesses are offering some sort of wellness incentive for workers, Austin said, because it does provide a return on investment.
Here are a few of Austin's tips for small businesses on getting a program started:
No. 1: Make it voluntary. No one likes to be singled out, Austin said, especially when it comes to health and weight. If you are planning a program, make it light, fun and leave it up to workers as to whether or not they are interested in participating.
No. 2: Approach local fitness centers. Some small businesses, such as Laundromats and delis, don't have the space for an actual gym within their building. A good alternative is asking your local gyms and YMCA's for discount memberships for your workers.
"You can usually negotiate a few of those, especially at places like the YMCA, that are very involved in opportunities in the community," she said.
No. 3: Get your insurance company involved.  While some insurance companies do promote wellness programs by giving employees discounts off premiums, they may be willing to take a trip to your business to provide health screenings, Austin said.
"For … things like flu shots and diabetes testing, and BMI measurement they may send a traveling [screening] van," she said. "This is all being coordinated between insurance carriers and businesses."
No. 4: Consider healthy eating incentives. This again can be a touchy area with employees, Austin said, but it may be worthwhile to put in place some healthy goals for your workers. Even small steps like having fresh fruit in the break room or offering discounts on local healthy food can go a long way.
"You can use social media and get them involved in a mini walking campaign for a larger effort, like Breast Cancer Awareness month," she said. "We see a lot of businesses doing this."
No. 5: Think of rewards. While losing weight and getting healthy are great incentives to motivate your workers, cash and prizes also go a long way. Austin said having a non-smoking campaign, for example, that offers $25 gift cards for smokers who quit in the office is a good way to get people excited about your wellness initiatives.