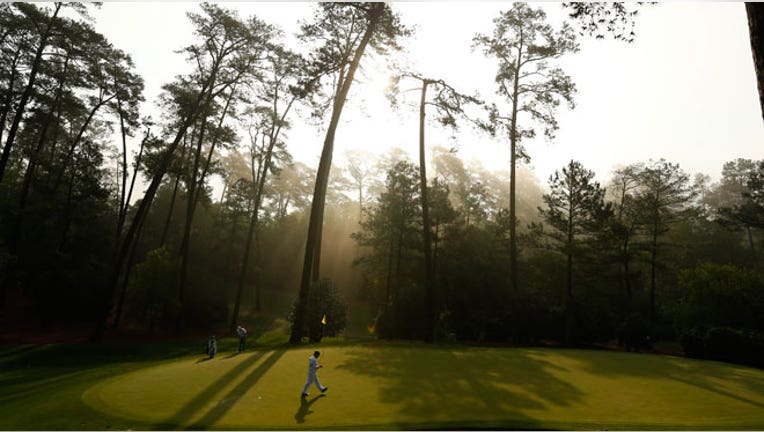 The chairman of Augusta National avoided directly answering questions on Wednesday about whether or not the home of the Masters will permit IBM's (NYSE:IBM) female CEO to join the all-male private club.
The question has been lingering ahead of this weekend's major tournament as tradition holds that the CEOs of the sponsoring companies are invited to become members at the Georgia club.
The issue could put IBM and its CEO, Virginia "Ginni" Rometty," in somewhat of an awkward position.
After all, IBM customers and shareholders may be surprised the blue-chip company is sponsoring an event at a club that doesn't let women become members, especially when its own CEO is a woman.
Bill Payne, Augusta National Golf Club chairman, refused to directly address the matter when asked by reporters at his annual news conference at the club on Wednesday.
"All issues of membership remain the private deliberations of the membership," Payne said, according to published reports. "That statement remains accurate."
An IBM spokesperson declined to comment on the Payne comments. IBM also declined to comment on whether or not the company has considered ending its sponsorship deal.
The female membership issue cropped up nearly 10 years ago amid heavy pressure from Martha Burk, then the leader of the National Council of Women's Organizations.
After a protest from Burk, Augusta suspended its sponsorships with IBM, Coca-Cola (NYSE:KO) and Citigroup (NYSE:C) for the 2003 and 2004 tournaments. Of that trio, only IBM returned as a sponsor.
Armonk, N.Y.-based IBM hired Rometty as its new CEO and first female chief last year following the retirement of Sam Palmisano. Rometty ranked seventh on Fortune magazine's list of the 50 most powerful women in business for 2011.
Each of the past four IBM CEOs joined Augusta, according to documents obtained by Bloomberg News.
This year's Masters, which is set to kick off on Thursday, is also being sponsored by ExxonMobil (NYSE:XOM) and AT&T (NYSE:T), whose respective CEOs are also members at Augusta.
"Number one, we don't talk about our private deliberations. Number two, we especially don't talk about them when a named candidate is part of the question," Payne said.