A Tool for Making Plans and In-Home Gym Classes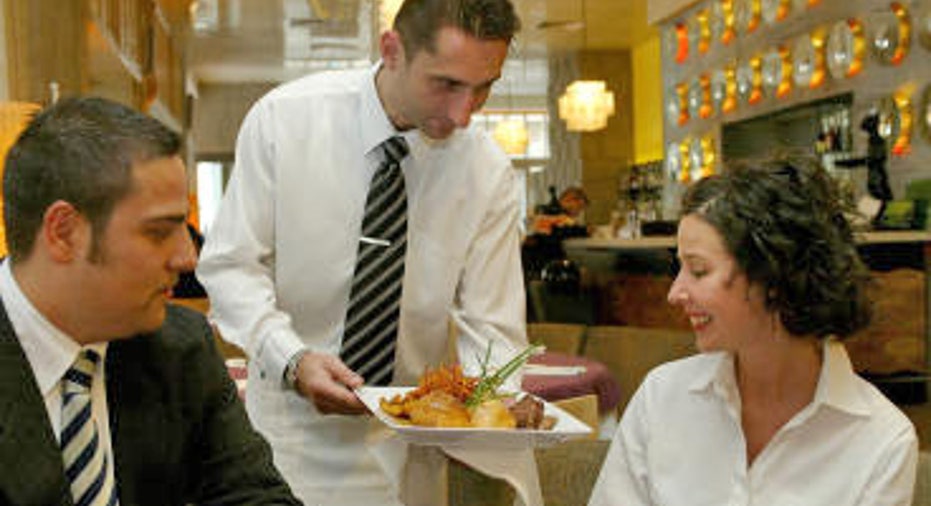 Welcome to OnSale at FOXBusiness, where we look at cool deals and insane bargains.
Foursquare has a new feature that lets you make weekend plans at places near and far, and a new website brings users the latest in designer goods, regardless of their mailing address. Rent the Runway gets its own exclusive line of designer apparel. And no more excuses for putting off your get-in-shape resolution: A site brings fitness classes via your living room for a low monthly rate.
Foursquare on the Web
Foursquare, the location-sharing social network that brought us the "check-in" has expanded its recommendation feature, giving you the ability to check out activities, restaurants and bars before you reach your destination of choice.
Foursquare Explore is no longer just a mobile service--the recommendation tool is also available on the web. Want to know what your friends thought of that new restaurant in your neighborhood? Foursquare Explore looks at their reviews and also factors in your personal preferences. Want to know what other travelers thought of your vacation destination? Foursquare Explore can do that, too.
Start making your weekend plans with the folks at Foursquare by clicking here.
Fashion Here and There
Attention, international shoppers! There's a new website for the fashion-obsessed that promises to give its users access to designer goods regardless of geographic location.
FarFetch.com puts independent fashion boutiques from around the globe all in one easy-to-access place online. With offerings for both men and women, you'll find goods from the likes of Givenchy, Balmain, Dior Homme, Dries Van Noten, and Henrik Vibskov, to name a few. And, if you're looking for a bargain, be sure to stop by the site's sale section, where you'll find designer goods at discounts of up to 50%.
Exclusively for Runway Rental
Speaking of easy-access designer fashion, the folks at Rent the Runway, a site that offers rental access to designer gowns and accessories at 90% off the retail price, have made a deal with designer Narciso Rodriguez. Rodriguez has created four different styles specifically for the gown-rental resource. That means users have access to exclusive designs at an affordable price. A Rodriguez dress can be rented for 4 to 8 days for $275 to $400.
Cloud Fitness
A new fitness solution called YouFit aims to bring at-home fitness to the cloud. The website offers streaming fitness classes as low as $9.99 per month – that's all the yoga and cardio you can do for just $10.
There are 10 different kinds of classes to choose from, and new sessions are added on Monday and Thursday nights each week, viewable on demand. All it takes is an Internet connection and a computer, or an HDMI cable hooked up to your television.
The site's social networking feature lets fitness fiends check in with the trainer who leads each video, and connect with other users in their class. Each class is hosted by Amazon (NASDAQ:AMZN)Web Services. Check it out by clicking here.
Know of a killer deal or insane bargain? Email the goods to OnSale@FOXBusiness and share the wealth.