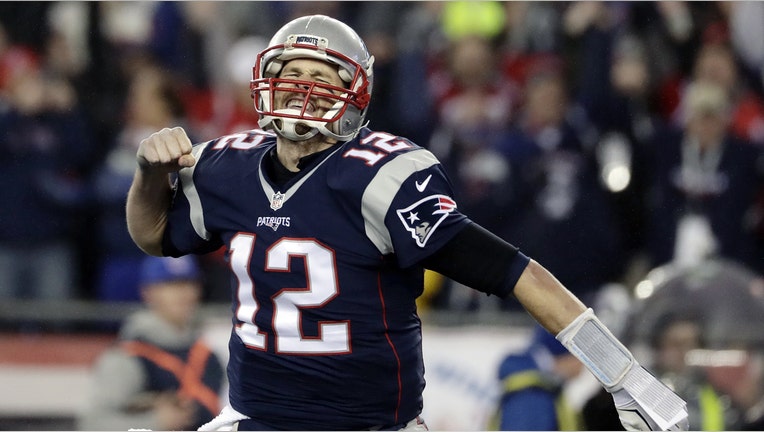 Super Bowl-bound New England Patriots and Atlanta Falcons players will catch a break on their tax bill this year.
Houston's NRG Stadium will host Super Bowl LI on Sunday, Feb. 5, allowing players to keep a little more of their earnings for reaching the NFL championship. With Super Bowl 50 in San Francisco, most players on the Carolina Panthers and title-winning Denver Broncos paid California's top individual income tax rate of 13.3% on their playoff shares for the Super Bowl. California has the highest state income taxes in the country.
States that are home to professional sports franchises, with a few exceptions, impose a special tax on athletes for each day they spend within the state's borders. Texas is one of nine states that doesn't collect taxes on regular income, thus sparing athletes from the so-called "jock tax."
Players on the winning team will each receive $107,000 this year. The losing team in Super Bowl LI is due to get $53,000 per player, from the NFL.
Tom Brady, Matt Ryan and other Super Bowl stars are still subject to federal income taxes. The Most Valuable Player will also get a tax bill from the IRS based on the value of any gift he receives. In past years, former NFL sponsor GMC, a General Motors (NYSE:GM) brand, would present the MVP with a new truck. Super Bowl 50 MVP Von Miller only received a silver trophy made by Tiffany (NYSE:TIF).
The last Super Bowl held in a tax-free state came in 2011, which also happens to be the last year that Texas played host to the big game. The Green Bay Packers beat the Pittsburgh Steelers in Super Bowl XLV at Cowboys Stadium in Arlington.
More from FOXBusiness.com