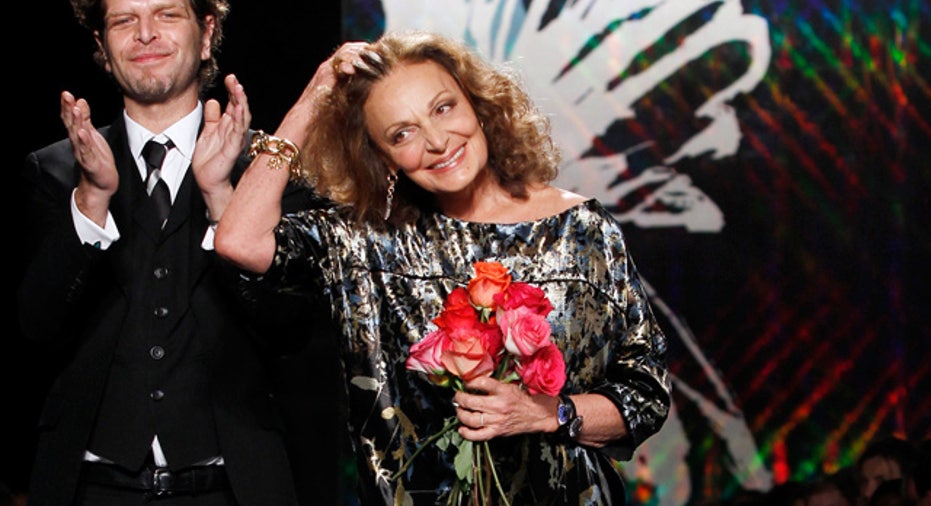 A tough economy can complicate a lot of things. For a woman-- it could mean your wardrobe is the first to take a hit. That's why two business school entrepreneurs started a dress rental Web site that now has more than 750,000 members nationwide and offers dresses that retail for thousands of dollars.
"You just go online, look at their dresses, pick one out you like and select the date you need. They'll send you one in your size but also a back up size," said Rent the Runway customer, Sarah Waters.
Rent the Runway is a mail-order service offering women more than 120 designer dresses such as Badgley Mischka, Nicole Miller and Diane Von Furstenberg.
Besides the convenience appeal, is the price. Rentals start at $50 including postage, dry cleaning and fashion tape.  Waters said it's great for a working woman who doesn't necessarily have the budget or the closet space for new clothes.
"[My friends] started coming on one-by-one, so now I probably have at least five friends who use it and it's spreading on Facebook and Twitter. You see everyone sharing dresses so it's catching on," Waters said. "I was hoping it would be my little secret."
It's hard to keep a secret since the founders, Jennifer Hyman and Jennifer Carter, are reaching out to women of all ages. Teenage girls can rent a prom dress, college women can rent for formal events, and bridesmaids choose from a new line in their bridal section.
"We provide access to dresses women may not necessarily be able to afford. But we also provide a fun dressing up experience," said Lara Crystal of Rent to Runway. "In tough economic times, women tend to invest in little black dresses, or staples, and sometimes forget how fun fashion can be. We want to encourage women to experiment with trends and color, and try new designers."
Hyman and Carter have started getting attention from some very powerful people in New York.  Mayor Bloomberg invited the two to his 2011 state of the City Address last month. He said New York is the leading example of young entrepreneurs, and he pointed out Rent to Runway as one of the breakthrough companies.