A Pet Thief and a Hotel Con Man Walk Into a Bar...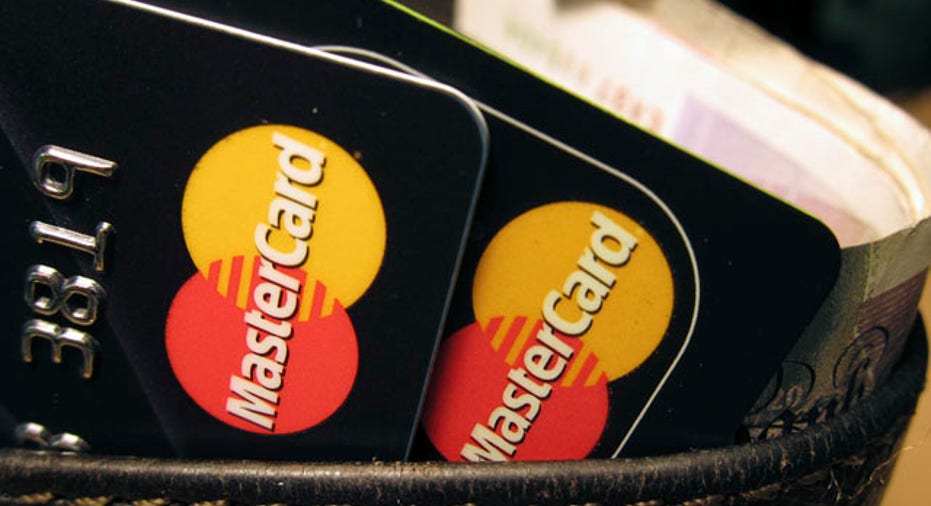 Hey, thanks for dropping by this corner of the Internet, where we look at the more unusual credit card crimes that have happened in the last month. As usual, we'll get right to it.
With any luck, maybe the dog will bite him
In Norwalk, Connecticut, someone used a stolen credit card to purchase a three-month-old puppy.
Now, at first glance, that might sound sweet. In fact, my first thought upon hearing about this crime was picturing some goofball dad trying to raise his three precocious kids who he hasn't seen in years since he was in prison for a crime he didn't commit (I tend to watch a lot of cheesy movies), and he tried to get them a puppy to make up for lost amends…
But, noooooo, it doesn't sound like this is one of those situations. According to the Connecticut Post, a man -- with a little boy -- came in with a fake American Express card and tried to buy the dog, but the card wasn't accepted. The thief, while holding the English bulldog puppy he had picked out, oh-so-helpfully told the cashier that the magnetic strip wasn't working right, but if the clerk just typed in the numbers manually, it'd be fine.
The clerk did just that, and it was accepted, but because the man had been so quick about picking out the puppy -- none of the usual, "Hey, let's look at this one," or questions about how English bulldogs get along with little boys -- the staff started becoming suspicious. They asked the man for his license, which he then provided. The photo checked out, and it was the same as the name on the card. Then, when the staff called American Express, the man ran out of the store with both the bulldog and his son.
So could this be a goofball criminal on the lam with one precocious kid, and… um… he's trying to make amends…?
Doubtful. The puppy was worth $3,700. It seems logical that this thief -- whose driver's license and license plate turned out to be fake -- plans on selling the puppy, or becoming a breeder or who knows? It seems unlikely he wanted it for his young boy, but if he did, someone should really tell him about animal shelters.
Oh, well, THAT explains everything
I stumbled on a story in the Western Advocate, an Australian paper, and found a pretty typical story about a typical credit card crime. A 26-year-old man, Gavin Pratt, found a wallet with two credit cards in it and went on a massive shopping trip to the tune of more than $6,600, including spending $180 on a tricycle (hey, another good dad, except for the being-a-good-role-model-for-your-kids-because-you're-stealing part).
Pratt wound up getting 100 hours community service, rather than hard time. I had to chuckle at Pratt's attorney's explanation to the judge, in how this happened. As the Western Advocate reported (and the italics, I've added), the court "was told the accused had been involved in an argument with the mother of his children a day earlier and spent all his money, at the pub getting drunk, which left him with no money for expenses."
Ah, well, sure. Most of us look for a stolen credit card to pay our way through life when we're down to our last dime. Who doesn't?
Oh, plus, he was drunk when he found the wallet.
Shades of "Catch Me if You Can"
Knowing absolutely nothing about the guy other than his crimes, David Price sort of reminds me of the character Frank Abagnale, Jr., the thief played by Leonardo DiCaprio in the 2002 Steven Spielberg-directed film Catch Me if You Can, which also starred Tom Hanks.
For those who remember the movie, Abagnale was a con artist and got away with a lot, including impersonating an airline pilot. Price isn't quite on the same level, but as you may have heard -- it's made the rounds in the news -- for the last couple years Price has allegedly been staying at luxury hotels using other people's credit cards. It was pretty ingenious and his actions, I'm betting, will have some impact on the way hotels do business in the future. Price would find hotel guests who were checking out of their hotels, get into their rooms and then call the front desk, inform them what room he was in and say that he wanted to extend his visit.
The front desk would tell him that was fine, and then offer up those magic words: Would you like to put the charges on your credit card?
Price would say yes -- and then charge any additional expenses to the previous guest -- and stay for several days. He would ask for additional room keys to be sent up, allowing him to come and go with ease, and he'd get room service and do whatever shopping he could, charging it all to the previous guest's credit card.
He was finally caught when he made the mistake of staying in a room that had been occupied by a hotel employee, who happened to be staying there. The hotel staff knew Price wasn't their co-worker. Police are now looking back at hotel records as long ago as 2010 at places like the Ritz Carlton and the Hard Rock Hotel.
Authorities think Price, who is homeless, has been doing this for quite awhile and that his next accomodations may not be so luxurious.
Well, maybe he can get a movie deal out of it, especially if he happens to have three precocious kids and maybe a cute English bulldog…
The original article can be found at CardRatings.com:A pet thief and a hotel con man walk into a bar...