A Painting Business With a Brush of 'Wow'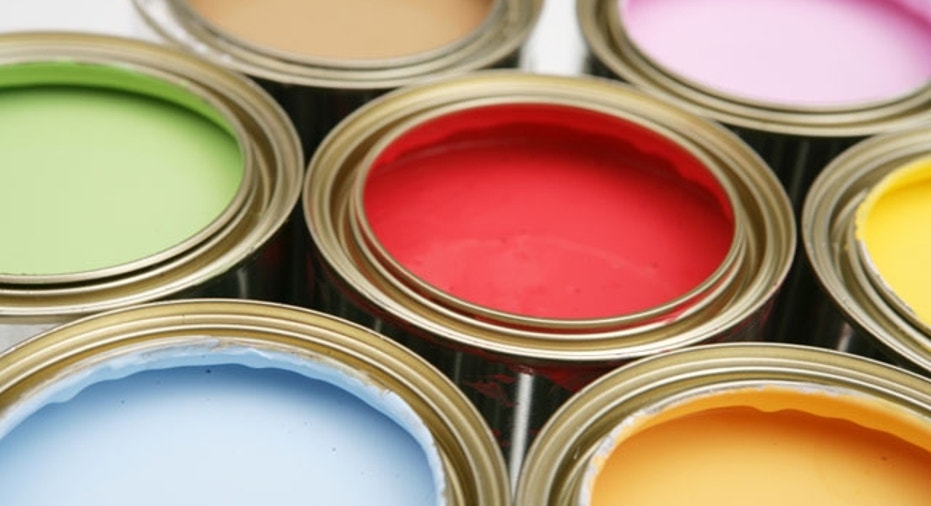 Brian Scudamore had me at fresh cut Gerbera daisies.
No, not as a potential suitor. As a businessman who has something to teach.
Because, I want you to imagine for a moment, leaving for work in the morning and coming home that evening to a freshly painted kitchen. Yes, that evening. Yes, to a job well done down to the detail. Yes, by a team you've hired for a competitive price. Yes, to find a card signed by the entire crew resting against a bouquet of flowers.
Oh my.
Scudamore can woo, all right. He's got the 'wow' factor down to a science. And he's quick to give out his number -- 1-888-WOW-1DAY!. Even his opening line has the right mix of confidence and intrigue.
"This is going to revolutionize the painting industry," he told me in our recent interview.
Scudamore is the founder and CEO of 1-800-GOT-JUNK? (You know, as seen on A&E's Hoarders) and has found his next franchise idea. And it all grew from his positive experience with a painter who he hired to do a job on his 90-year-old house.
"I think I saw everything with crystal clarity that day," Scudamore said. "I put myself in the consumer's footsteps."
He was a consumer who had come across Jim Bodden, founder of One Day Painting. While Scudamore had sought out several estimates for the job, there was something different about Bodden.
"He was wearing a clean uniform," Scudamore said. "His price was the same as the others, but he assured me it would be done in a day. I was skeptical, but decided to give it a try. When I came home at 6:30 that day, everything was perfect."
He said his wheels had already started spinning before he got his house painted, as he was ready for a second brand.
"It was serendipity," he said. "It's all about building something."
Scudamore saw the potential in Bodden's work and took him out for a beer. So much was running through his mind. Where Scudamore had 22 years of experience in "franchising and hyper growth," Bodden had 22 years in painting. From a business model perspective, he realized they made more money because they got it done in a day. Plus, if you gun to finish in a day, there's no setup and end-of-day cleanup. Latex paint dries in four hours. He learned about orchestration, crowd sourcing of painters, quality assurance.
"Often people don't stick to their commitments," Scudamore said. "His quote was emailed to me in an hour. Everything Jim did exceeded my expectations."
So much of this resonated with Scudamore, whose first company enjoys phenomenal success for that kind of attention to detail. A graduate of MIT's four-year Birthing of Giants program and participant in its alumni program, Gathering of Titans, he began 1-800-GOT-JUNK? at age 18. It is now in 180 locations in Canada, the U.S. and Australia.
A man who lives life by paying attention to "ideas and opportunities," he knew this one was like a blinking neon sign. He and Bodden decided to collaborate, solidifying the deal in November 2010.
"Painting is one of the fastest and cheapest ways to spruce up a home," Scudamore said.
Further, he knew when people realized it can be done in a day, it would make their decision that much easier. With the tagline: "The quality you expect in a timeline that's unexpected," 1-888-WOW-1DAY! is growing faster than 1-800-GOT-JUNK? did.
Another place where Scudamore excels is paying attention to getting the right people for optimum results, a skill he's fine-tuned from his first company to this one. When he presented the concept for the new business to his junk removal team, Craig Jooste – a "shining star" on the junk removal side -- approached him immediately after the meeting.
"He said, 'I want to be involved with this and I said, 'You have a role in [1-800-GOT-JUNK?],'" Scudamore recalled. "Then he said, 'I see it.' When people use language like that, you know it's right."
Jooste is now the managing director on the painting side. He bought a franchise with no experience in the paint industry at all, made an initial hiring mistake, but then realized his error and it's now thriving almost a year later.
"It's exciting to take someone who has helped build one brand and see them build another," Scudamore said. "We had a short-term void at JUNK, but ended up promoting someone else. He's been shining as well."
Of course the quality people philosophy is also a major part of maintaining excellence at each franchise. The final step for any candidate is to meet the leadership team in Vancouver.
"We're really not compromising on people," Scudamore said. "We will grow much more quickly by absolutely having the right people on board and getting others to stick to the rules we set."
What they get in return in this "fragmented mom and pop industry" is being part of a national brand and all that comes with that in impact, marketing collateral and SEO. But looking at it from the standpoint of the potential customer, perhaps the best part is they'll get a live person on the phone when they seek to make an appointment.
Call answered. Date booked. Flowers delivered. Everyone's happy.
Wow factor accomplished.
Nancy Colasurdo is a practicing life coach and freelance writer. Her Web site is www.nancola.com and you can follow her on Twitter @nancola. Please direct all questions/comments to FOXGamePlan@gmail.com.