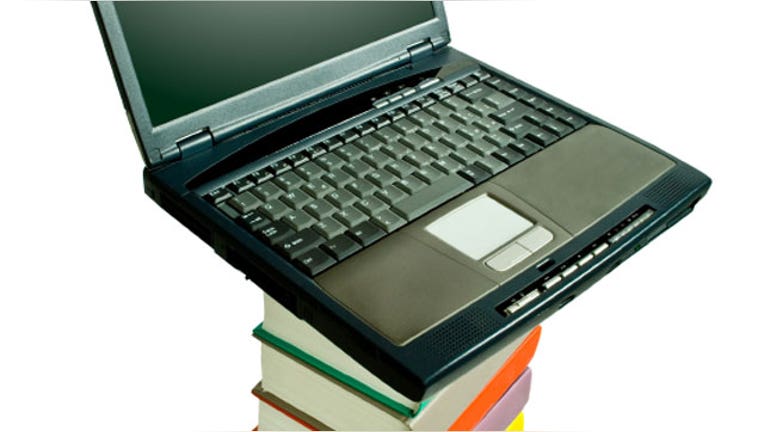 Welcome to OnSale at FOXBusiness, where we look at cool deals and insane bargains.
Bookworms have another resource for reading recommendations and Rdio hits the iPad in a big way. Amazons got a new textbook buying app, and now theres an even easier way to follow food trucks.
Literary Genius
Book lovers seeking an end-of-summer beach read will want to check out BookLamp.
BookLamp searches a books title, author or genre, and compares it to a StoryDNA database. StoryDNA matches the themes and writing styles of users favorite books and genres with key features such as pacing, density, perspective and dialog to help build a must-read list.
For example, those who enjoy Stieg Larsson, author of The Girl Who Kicked the Hornets Nest, can type in the title and instantly have a list of similar works to choose from. Right now, the BookLamp database is limited since the project is in its beginning stages, so fans of the site are urged to contact the publishers of their favorite books and encourage their participation.
Rdio Meets the iPad
Music streaming service Rdio offers more than 10 million ad-free songs wherever you go for as little as $4.99 per month and its now available via iPad.
The service offers custom and unlimited playlists and access to the latest albums every week. Right now on Rdio.com youll find an offer for a seven-day free trial that also includes Roku streaming players.
Back-to-School Must-Have
A new iPhone app from Amazon (NASDAQ:AMZN) aims to help students find the textbooks they need (and sell them back) easily from their smartphone (or iPad). Its called Amazon Student, and it comes with a barcode reader and price-comparison tool to  guarantee the best price.
At the end of a semester, the apps Sell Your Stuff feature uses the barcode scanner to see the trade-in value for books you no longer need. Shipping is free and payment for the books comes as Amazon.com gift cards.
Cash-strapped students should also keep in mind the Kindles textbook rental capabilities. Students can rent their textbooks some at up to 80% off of the list price -- for up to 360 days and pay only for the time they need. Notes and highlights are available even after the time expires. The free Kindle app is downloadable here.
App for Foodies
Food truck followers in several large metropolitan cities will want to check out the new Gastrodamus app for iPhone and Android.
Created by the Barbarian Group, this free app gathers the Twitter feeds from local trucks and dishes out the information to foodies in New York, Los Angeles, Washington, D.C., San Francisco and Boston.  Users are urged to send new food truck recommendations to help build the apps offerings and food trucks are encouraged to boost their Tweet frequency to help keep customers in the know.
Know of a killer deal or insane bargain? Email the goods to OnSale@foxbusiness.com and share the wealth.