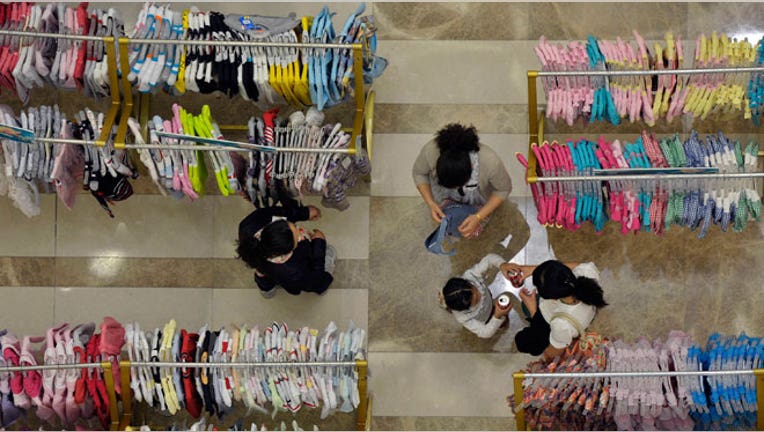 Look's like you have a new shopping buddy: A new website lets you set your favorite styles and then alerts  you when they go on sale. Nook users can now read books on any device with a web browser; and for a limited time, can get some bestsellers for free. And this anti-daily deals site lets you get rid of the clutter.
Making a Lyst
Looking for a great way to bargain hunt without having to search multiple website or scan racks at retailers? Check out Lyst, a new way to shop for your favorites and score great deals.
The social shopping site, for women and men, lets you follow your favorite designers, labels, boutiques and bloggers, ensuring you get the latest news on sales and discounts while building a trendy wardrobe full of clothing, shoes, accessories, bags, and jewelry. You can also follow your friends who use Lyst, too and connect to your Pinterest account. When the favorite items you've placed on your personal Lyst or (pinned to your Pinterest page) go on sale, you'll get an email notification.  If you have a fashion blog of your very own, you can connect your blog to Lyst to get more visitors and even earn some money for telling all of your friends about Blog Connect. It also has a free Google Chrome (NASDAQ:GOOG) app for easy access to style for a song.  Sign up today at Lyst.com.
Light Reading
Bookseller Barnes and Noble (NYSE:BKS) has free e-reading apps for Android and iPhone users, letting Nook users read their selections from their mobile device. Now, Nook fans can read books online, thanks to Nook for Web.
Officially launched this week, Nook for Web lets you sample various books for free. You don't have to sign-in, download any software or create a Nook account to read books online. You can easily access the Nook library from any web-enabled device, through Internet Explorer, Firefox, Safari and Chrome. Barnes and Noble is offering its six most popular titles free to those who try Nook for Web. Just read a sample of one of the six titles and download the book you choose for free between now and July 26.
Unsubscribe Me
If you've signed up for so many daily deals sites and aren't even reading the deals, you may want to check out this new site. Aptly named UnsubscribeDeals.com it does exactly what it says it will. The new version of the site makes it easy to unsubscribe immediately from all daily deal emails. All you have to do is log in with your Gmail or Yahoo Mail account and UnsubscribeDeals.com will immediately scan and list all of your daily emails.
See something you never open? Click "unsubscribe" and the site does it for you. But, if you're not quite ready to give up the deals for good, you can opt to receive a daily deal digest.
Know of a killer deal or insane bargain? Email the goods to OnSale@FOXBusiness.com and share the wealth.