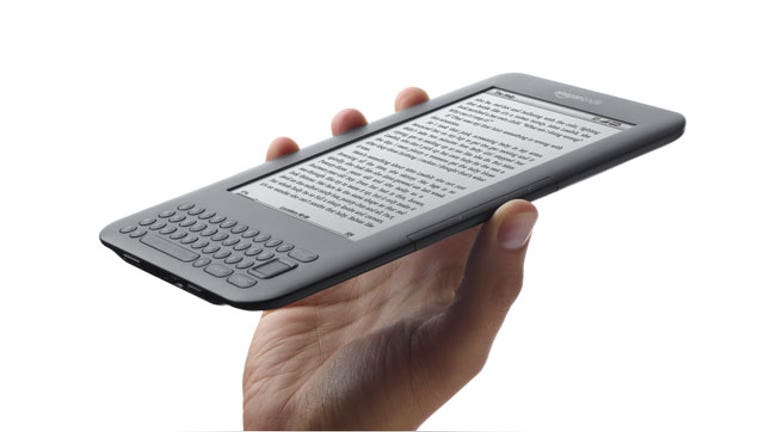 Welcome to OnSale at FOXBusiness, where we look at cool deals and insane bargains.
Nook comes through with flying colors while Amazon's Kindle is becoming more library friendly. Google takes on Groupon in the Pacific Northwest and Android makes a deal with a textbook giant. And don't miss a new site that combines group deals and group rewards.
Brighter Colors
The Nook Color e-reader from Barnes and Noble (NYSE: BKS) just got a serious makeover.
The device now has a wider selection of Android apps including categories like education and reference, entertainment and games. The update also boasts faster Web speeds along with the addition of Adobe Flash and Adobe Air capabilities.
For those of you who like to check your e-mail while reading the latest bestseller, there's now a dedicated e-mail client included that supports PO3 and Webmail providers such as Hotmail and Gmail. Want to access your Microsoft Exchange-based account? There's a third- party app that can can handle that .
LendMe fans will be happy to know that the borrowing process is also getting a few extra bells and whistles, including the ability to see what your friends are reading and make borrowing requests on the spot. The software update is expected to be sent via Wi-Fi sometime over the next few months. Can't wait? Download it manually by visiting barnesandnoble.com.
Not a Nook Color user but want to know more? The device has a seven-inch color touchscreen with access to more than 2 million book titles and costs $249.
Sharing is Caring
Amazon's Kindle (NASDAQ:AMZN) is building bridges with public libraries nationwide.
The company says later this year it will introduce a Kindle library dedicated to lending with the help of more than 11,000 library branches. Customers will be able to read borrowed e-books on any Kindle application or Kindle e-reader, and share notes and highlights from borrowed literary works to a purchased Kindle title.
A Wi-Fi Kindle with a six-inch screen will cost you $114. Visit Amazon.com to purchase one.
Google OR Groupon?
Google (NASDAQ:GOOG) is taking its first shot at the social deal business with Google Offers--a Groupon-like program that just launched via signup beta in Portland, Ore.
Google Offers will provide Portland residents with discounts starting at 50% for local activities. The program notifies users of daily deals via e-mail and deals are offered for a limited time.
Google will let you subscribe today to make sure you start getting e-mails when the service goes live in your city.
Academia Meets Android
CourseSmart, a major provider of digital educational materials, is now making its collection available to students who use Android-based phones.
A new app allows users to browse for books by title or topic, and to take notes in the margin or add highlights wherever they want. Android fans can download the app here.
There's already iPhone and iPad versions of the app.
Recommendations & Rewards
A new online deals resource called TreatFeed wants users to spread the love.
The Los Angeles startup wants users to recommend it to friends and family, and if they act on a deal, TreatFeed gets an affiliate commission, which it will then share with both the user who picked the deal and the user who recommended the deal.
For example, you asked five friends to check out TreatFeed, and one of those friends found a great deal at a brunch spot down the street. TreatFeed gets a commission from the eatery, and shares a percentage of it with your friend and a percentage with you. Commission for shoppers comes in the form of points, which can be redeemed for cash or prizes; the greater your "social tree," the more points you stand to gain.
Know of a killer deal or insane bargain? E-mail the goods to OnSale@FOXBusiness.com and share the wealth.