A Homemade Soap Becomes Family Business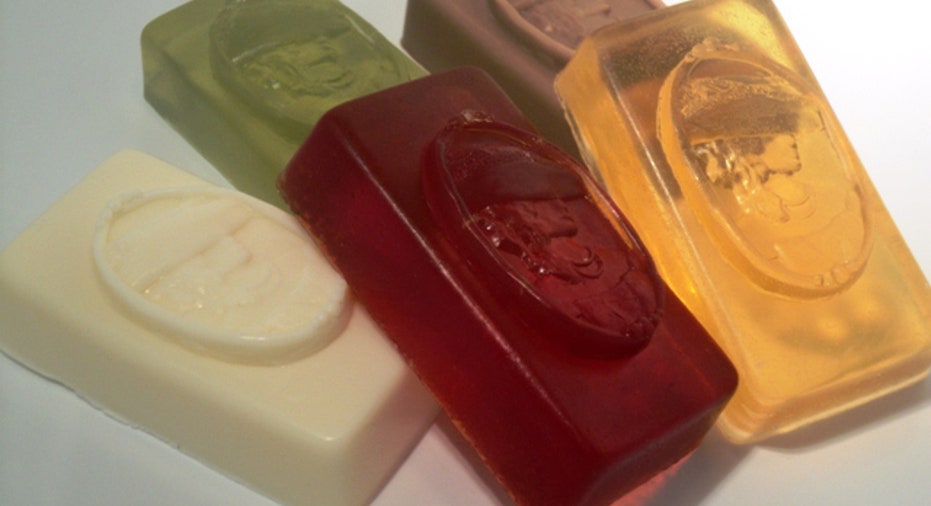 We're highlighting small businesses from around the country as nominated by you, our readers. If your favorite small business is using Twitter to communicate with customers, let us know about it @fbsmallbiz with the hashtag #mysbc, and it may be featured as an upcoming Small Business of the Day.
Small Business of the Day: Wicked Wench Soapworks
Who: Susan White, 34, @wickedwenchsoap
What: Handmade soaps free of detergents, dyes and sulfates
When: 2011
How: White, who previously worked as a stock broker, said she decided to start the company while searching for a soap that wouldn't worsen her skin condition, seborrheic dermatitis. She, along with her sister Ashley White, 25, researched and found ingredients online to create their own soap.
"Commercial soaps were making my skin worse. It was really bad, I didn't want to leave the house or talk to people," Susan said. "We whipped up our own batch of soap in the kitchen and shortly thereafter my face got better, and (Ashley) had mild acne that started to go away."
The Whites started giving bars of their soap out to friends, who encouraged them to start selling. In the fall of 2011, they marketed online and sold at local farmers' markets. Susan said the soaps source all ingredients from the U.S. and Canada, aside from herbs that are only available in other countries.
Where: Phoenix, Ariz.
In her own words: "Our goal for 2012 is to apply to, and be accepted at the Renaissance Festival in Arizona," she said. "It's a huge event out here."
To view more Small Businesses of the Day, click our interactive map.