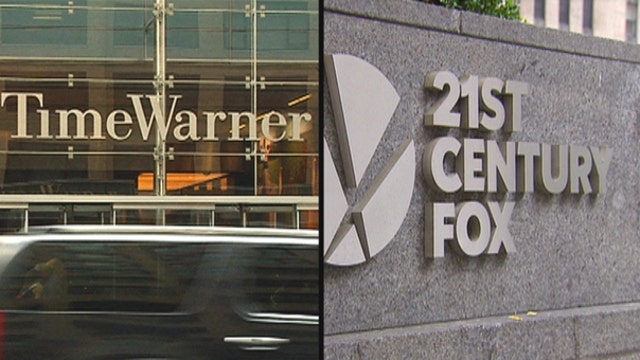 Continue Reading Below
Advertisement
Fox's bid for Time Warner wasn't the only possible deal to be wiped from the table this week. Earlier this year, Sprint (NYSE:S) made an offer to acquire one of its rivals T-Mobile (NYSE:TMUS), and the pair has been working for months to come to some kind of agreement. But Sprint, the third-largest U.S. wireless carrier, decided Tuesday to abandon its pursuit after realizing the opposition from regulators was too great.
The day after announcing any possible deal was dead, Sprint issued a press release saying it was
replacing long-time president and chief executive Dan Hesse.
Claure is also a billionaire entrepreneur who founded Brightstar Corporation and serves as its chief executive officer, a position he will have to give up when he takes the reins at Sprint on August 11.
Tech Behemoths Join Hands…Kind Of
Technology giants Apple (NASDAQ:AAPL) and Samsung laid down their arms this week. Well, sort of. They weren't exactly singing kumbaya, but they did agree to put an end to patent battles in overseas nations including, Japan, Germany and the UK. Lawsuits in those countries have raged on for years as the two biggest smartphone companies continue to try and prove their rights to various developments in the touch-screen smartphone market.
The first lawsuit came in 2011, when Apple sued its rival for using features of its iPhone. Samsung responded by filing patent infringement cases against Apple in eight different countries, to which Apple countersued in five.
Though the two companies agreed to play nice in other areas of the world, the battle over who was first to the smartphone game continues in the U.S. At home, Apple has two victories in which judges have ruled Samsung copied features of the game-changing iPhone with damages of more than $1 billion. Samsung says it plans to appeal both of those decisions.
Hack or be Hacked

Black Hat,
one of the nation's biggest cybersecurity conventions
Just before the conference kicked off at the Mandalay Bay hotel in the desert city, security group Hold Security said a Russian hacker group managed to gain access to 1.2 billion Internet credentials including usernames and passwords from 420,000 websites. If true, the hack would be the largest data breach ever.
Despite the alarming numbers, not everyone is convinced the announcement has authenticity. Some security researchers who attended the conference questioned the validity of the massive dataset, while others said the group's somewhat-unusual bid to profit off of the alleged hack raises red flags. Added to that, the group, which was supposed to have attended the conference, evaded some requests for more information about the dataset.